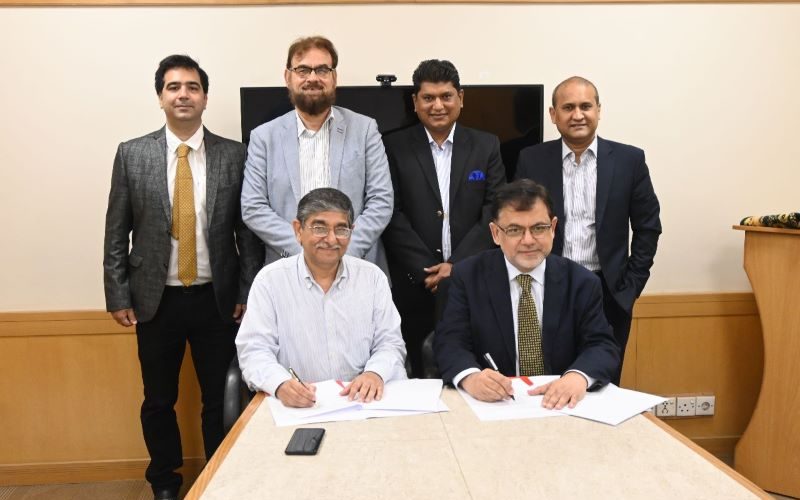 Indus Hospital and Health Network (IHHN) signed a Memorandum of Understanding (MoU) with ChildLife Foundation on March 27, 2023. Under this new partnership, the two parties have committed to enhancing the quality of free-of-cost healthcare provided to vulnerable men, women, and children across Pakistan.
ChildLife Foundation is a non-profit organization working to save the lives of infants and children. It provides free-of-cost, state-of-the-art pediatric emergency services through its management of multiple emergency rooms and a network of telemedicine satellite centers in government hospitals across Pakistan.
Going forward, ChildLife Foundation will share its best telemedicine practices with IHHN to help elevate IHHN's existing services and successfully carry out future endeavors in the telemedicine field. Additionally, the two parties will develop an effective patient referral system between both facilities to use when necessary.
The MoU was signed by Dr. Syed Zafar Zaidi, CEO of IHHN, and Dr. Ahson Rabbani, CEO of ChildLife Foundation. Also present at the occasion was Dr. Abdul Bari Khan, the Founding President of IHHN.
The agreement reflects Indus Hospital & Health Network's continued commitment to forging valuable partnerships in which resources can be effectively combined to benefit the maximum amount of people in need. IHHN extends its heartfelt gratitude to ChildLife Foundation for its support and looks forward to similar collaborations in the future.