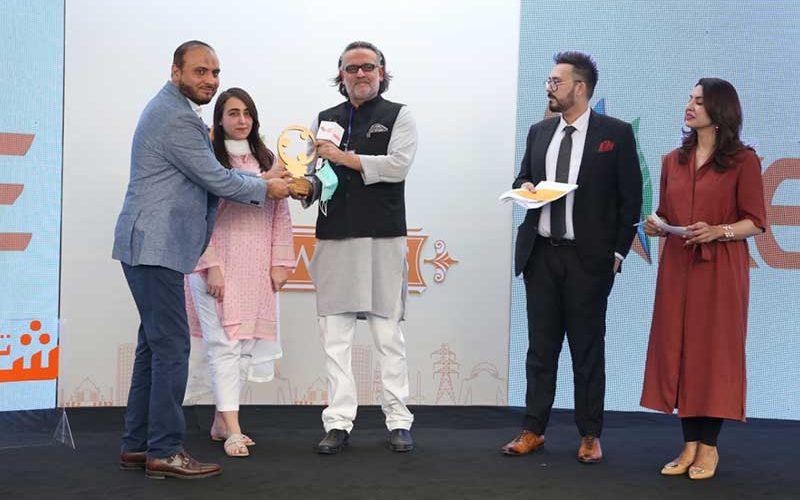 The Indus Hospital & Health Network (IHHN) wins K-Electric's (KE) KHI Awards'. This year, KE launched the 'KHI Awards' – a program that seeks to recognize those organizations who have embraced the city of Karachi in the name of hope, peace, and development. The KHI Awards platform was formulated in line with the United Nation's 2030 agenda for Sustainable Development. KE rewards winners in the form of electricity rebates for 12 months.
After several stages of vetting and careful consideration from KE's esteemed jury panel, IHHN was chosen from amongst multiple entries in the 'public health' category. By winning this award, IHHN will be able to focus on its mission of providing free-of-cost, high quality healthcare accessible to all.
On April 3, K-Electric arranged a scaled down award ceremony at KE Head Office. Syed Mashhood Rizvi, Executive Director, Communications & Resource Development Department (CRD), IHHN along with Raina Riaz, Assistant Manager, CRD attended the ceremony and received the award. They were in attendance along with other inspirational organizations that are working to uplift the city and its residents. It was an honour to be amongst such prestigious organizations.
IHHN appreciates KE for taking this initiative and celebrating such positive efforts. The Network believes that only through collaboration and synergizing our efforts can we collectively achieve greater progress.