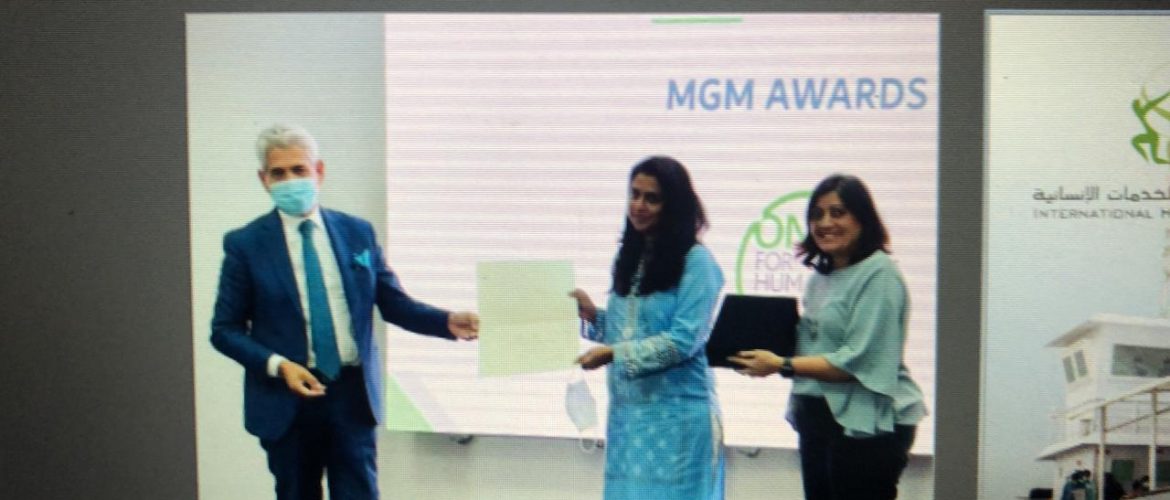 Dubai, UAE
Indus Hospital & Health Network's (IHHN) initiative to provide quality health care to vulnerable population in remote locations
through Boat Clinic and Container-Based Community Health Centers won the 'Best Innovative Solution' Award at the Member Global Meeting (MGM) by the International Humanitarian City (IHC), Dubai on March 18, 2021.
The award was in recognition of the Network's Primary Care Program's intervention including Pakistan's first Boat Clinic in inaccessible location of South Punjab and Container-Based Community Health Centers in rural areas of lower Sindh in Pakistan. Through these initiative, thousands of people who have never seen a doctor in their lives now have access to quality healthcare.
Saira Khowaja, Executive Director, Global Health Directorate — the public health arm of IHHN and Afsheen Ehsan, Manager, IHHN – UAE office was present at the awards ceremony.
Indus Hospital & Health Network provides quality health care treatment absolutely free of cost to millions of people through its country-wide network of Hospital, clinics, and health centers in Pakistan. IHHN believes that initiatives including container-based Community Health Centers and Boat Clinic are innovative solutions that are necessary to address the health needs of shifting and migratory rural populations. IHHN aims to change the healthcare delivery paradigm in the region through these efforts.