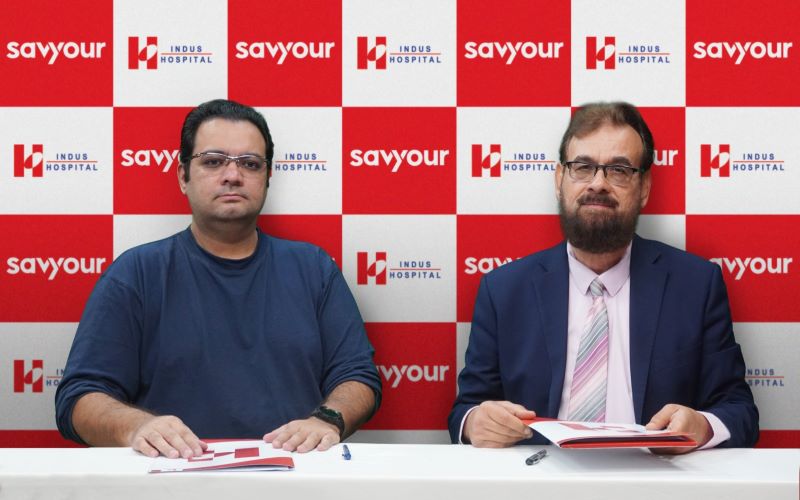 Indus Hospital & Health Network signed a Memorandum of Understanding (MoU) with Savyour – Pakistan's leading cashback and consumer rewards platform. Both parties have committed to work together to absolutely free, quality healthcare to patients in need throughout Pakistan.
Under the new agreement, Savyour will match and donate the total cashback amount earned by its consumers during the holy month of Ramadan to IHHN as part of its Salam Ramadan campaign. Savyour will also encourage its employees to get involved and support the IHHN through volunteering and other activities in the near future.
Launched in August 2020, Savyour has become Pakistan's largest rewards and cashback platform with more than 650 brands on-board across the nation, Online and Instore. With the sole aim of revolutionizing the shopping experience in Pakistan, Savyour is constantly adding newer technologies and features to its ecosystem in order to improve the user experience of its consumers and stakeholders.
Indus Hospital & Health Network is committed to creating forging valuable partnerships in which resources can be effectively combined to benefit the maximum amount of people in need. IHHN is grateful to join hands with Savyour and looks forward to future collaborations to serve the people of Pakistan.