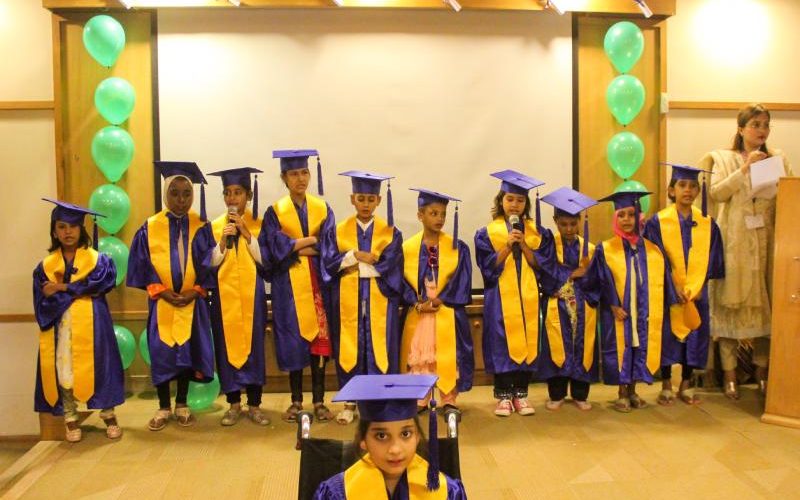 Karachi, Pakistan
October 31, 2019
Indus Ke Sitaray (IKS) – hospital-based school of the Indus Health Network – held its third graduation ceremony on November 1, 2019. The school confers degrees at the conclusion of every six-monthly term. During the third term 25 students graduated. 11 of them were from elementary level; four were from Prep I; seven were from Prep II; and three were from Grade I.
Dr. Abdul Bari Khan, Chief Executive Officer, Indus Health Network; Dr. Shamvil Ashraf, Executive Director Medical Services, IHN; Dr. Mohammad Fareeduddin; Head of Pediatric Medicine, IHN; Dr. Ahmer Hamid, Pediatric Oncologist, IHN along with the teachers and psycho social team were present at the occasion.
The event started with the recitation of the Holy Quran and followed by students' procession. Dr. Bari conferred degrees to students. Students' family members were happy to see their children to complete an educational term while being admitted and treated for some deadly diseases. IKS is imparting education following a special curriculum developed by the Shah Wilayat Public School (SWPS). The IKS management thanked SWPS for their collaboration, continuous support in training the teachers and making the hospital-based school program a success.