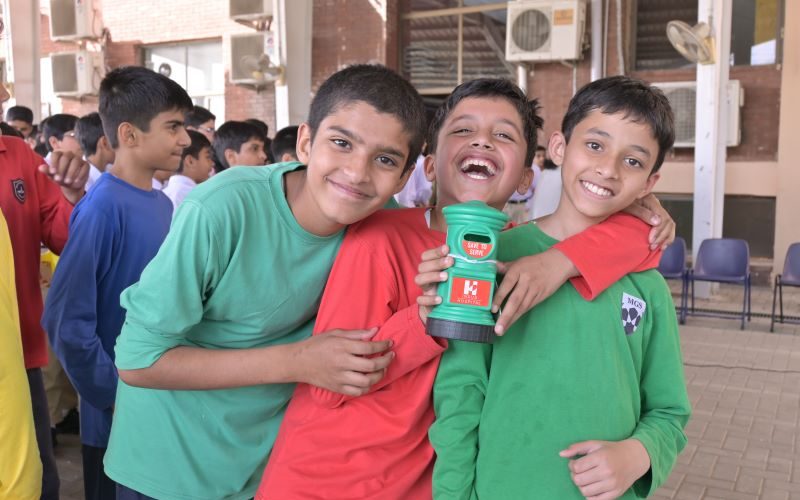 On March 22, 2023, Indus Hospital & Health Network (IHHN) conducted an exciting activity of Indus Tarbiyat (Box of Kindness) fundraising drive with the Message Grammar School (MGS) students of Grade 1 – 6. The Indus Tarbiyat is a unique CSR initiative of IHHN that aims to nurture the younger kids (12 years and below) to become responsible citizens by adopting a simple act of kindness that can go a long way and make a difference in the world.
More than 250 students were briefed about how sharing blessings in the holy of month Ramazan can reap them double the reward. They were then given a task to use the Tarbiyat saving boxes to collect funds and share from their own savings to contribute towards the noble cause of providing quality healthcare absolutely free for the children under treatment at Indus Hospital Jubilee Town campus, Lahore.
During the fundraising drive the students donated their savings and shared inspiring stories of collecting money from their personal allowances and raising funds in their own communities.
Indus Hospital & Health Network is proud to partner with Message Grammar School to further its noble cause of making free-of-cost, universal healthcare a reality inPakistan. IHHN is committed to empowering the students of MGS to become ambassadors of change who will lead Pakistan into a brighter and healthier future.