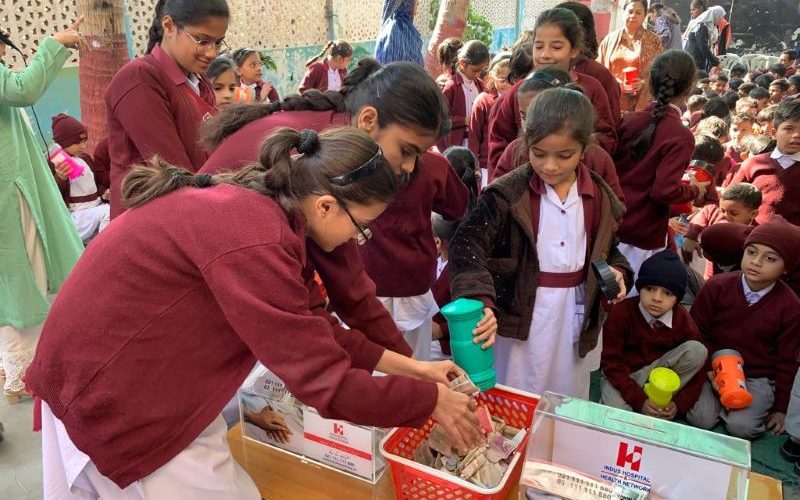 Indus Tarbiyat (IT) – Indus Hospital & Health Network's (IHHN) youth engagement program – recently conducted an exciting fundraising activity with the students at The Scholar's Foundation School (TSF). All proceeds will go towards the treatment of children with cancer at IHHN.
The Scholar's Foundation School, located in Khudadad Colony, Karachi, has spent the last fifteen years providing quality education at affordable rates to children from underprivileged communities.
Recently, the school teamed up with IHHN to distribute over 200 Boxes of Kindness to raise funds for IHHN's poor and needy patients. Rising to the occasion, the TSF family mobilized their community to contribute to the cause.
"Every day, I used to put a little bit of money (in the box) and feel very happy and fulfilled that I was contributing to such a good cause! I would encourage everyone to do the same to help the underprivileged and needy people."
Hareem Shakir, student at TSF
Speaking to the team from IHHN, the students described how the activity helped foster a strong sense of belonging within the community and taught them the importance of helping those less fortunate than themselves.
IHHN acknowledges the remarkable efforts of the students and staff at TSF and thanks them for making this fundraising activity a resounding success. As Indus Tarbiyat Volunteers, these kind and compassionate youngsters are helping provide quality healthcare, absolutely free, to the people of Pakistan.