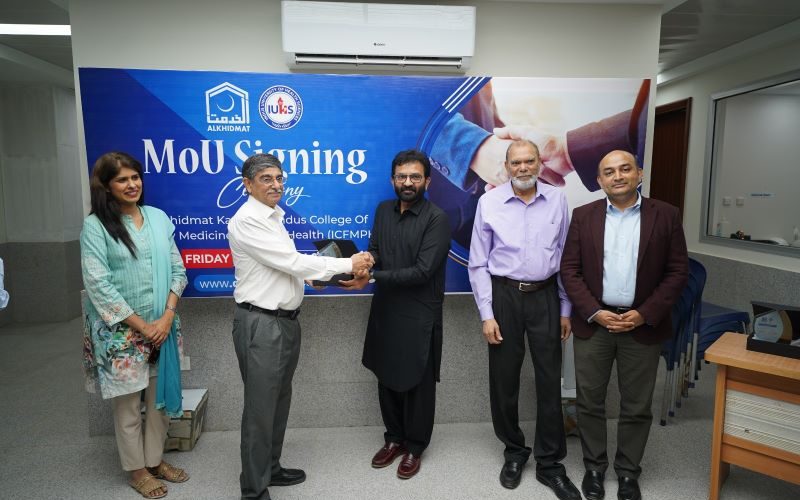 The Indus College of Family Medicine and Public Health (ICFMPH), Indus University of Health Sciences, and Alkhidmat signed a Memorandum of Understanding (MoU), for capacity building in Family Medicine on March 16, 2023.
The MoU was signed by Prof. Syed Zafar Zaidi, Dean of IUHS, CEO of Indus Hospital & Health Network, and Dr. Saqib Ansari, Medical Director, Alkhidmat.
The new partnership will enable both institutions to collaborate for postgraduate training of General practitioners for Family Medicine through various pathways like MRCGP international.
During the occasion, Prof. Faridah Amin, Principal, ICFMPH, highlighted the urgent need and significance of Family Medicine in developing and improving the quality of Primary care in Pakistan. Further possibilities of collaboration for research training and publications were discussed between the leadership of both institutions.