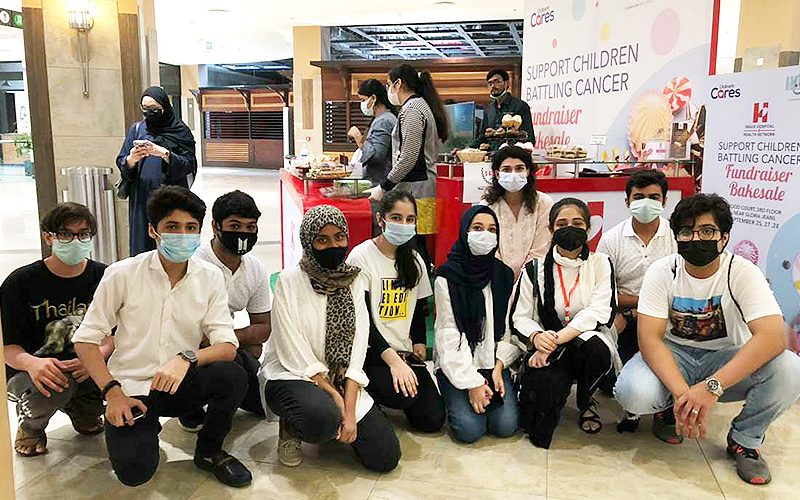 65 Indus Yaqeen Volunteers came together to commemorate Childhood cancer awareness month. They organized and lead a fundraiser bake sale for the treatment of oncology patients at Indus Hospital & Health Network.
Indus Yaqeen is the official youth ambassador program launched by IHHN. It has galvanized the youth of Karachi in different ways over the past year. The platform has recruited over 500 new volunteers in Pakistan and abroad through partnerships with reputable schools and universities.
They held the first-of-its-kind fundraiser bake sale at Dolmen Mall Clifton food court. The sale was on Saturday 25th, Monday 27th, and Tuesday 28th September 2021. It proved to be a massive success as it brought together students from Foundation Public School, City School PAF Chapter, City School PECHS, Head Start, and Roots College Millennium. They worked together towards the noble cause of free and quality health care for all. Several individual volunteers and home-based bakers such as Cakepits, Zees bakers, Bakes & Treats, Food Filosophy came forward to donate delicious treats and give their time at the stall.
There was an overwhelming response at the bake sale, where volunteers sold home-baked treats and handmade merchandise, successfully raising over PKR two Lacs in three days. The amount generated will help fund over 60 chemotherapy sessions for our young cancer warriors.