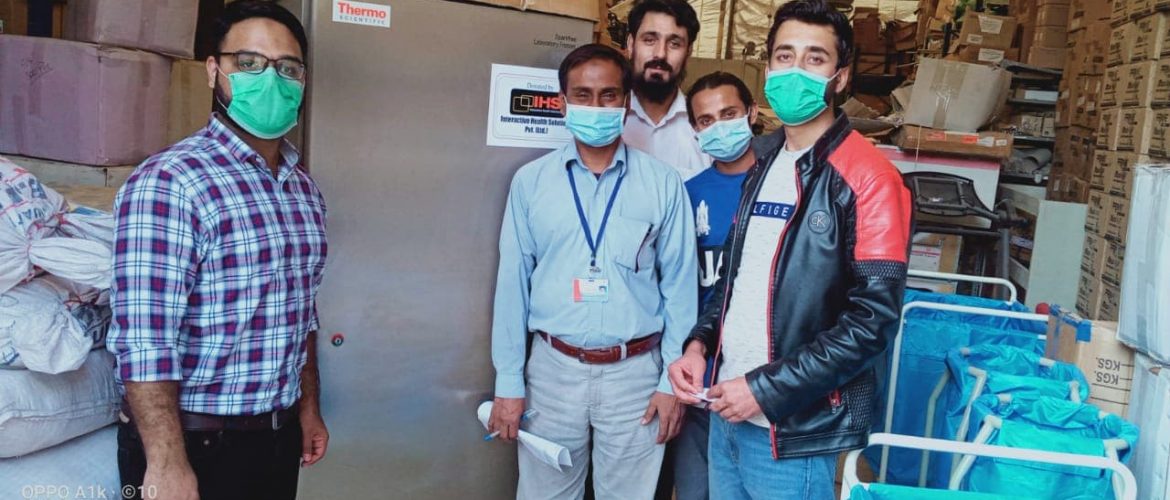 Karachi, Pakistan
January 13, 2021
Impressed by the Indus Health Network's work in facilitating the underprivileged populations of the country, Interactive Health Solutions Pvt. Ltd. (HIS) donated a Thermo Scientific™ Laboratory Freezer to The Indus Hospital's biomedical department. The freezer is equipped with secure features such as advanced control system and alarms whilst also providing safe storage for all critical samples.
Whilst sending the donation, a representative of the donor said, "We would like to extend our sincere gratitude for the determination and commitment of the Indus Health Network, and as a token of appreciation, we would like to play our part to serve humanity."
The Indus Health Network appreciates the generosity and care of the Interactive Health Solutions Pvt. Ltd. It is the kindness of donors like them that IHN manages to serve thousands of patients on a daily basis and can continue to provide quality healthcare completely free-of-cost all across Pakistan.
IHS has been in the Software industry since 2013 focusing on the social development of communities, along with providing Biomedical solutions in major cities as well as to remote areas of Pakistan. With programs in over 15 countries, IHS aims to provide access to modern technologies for the community.