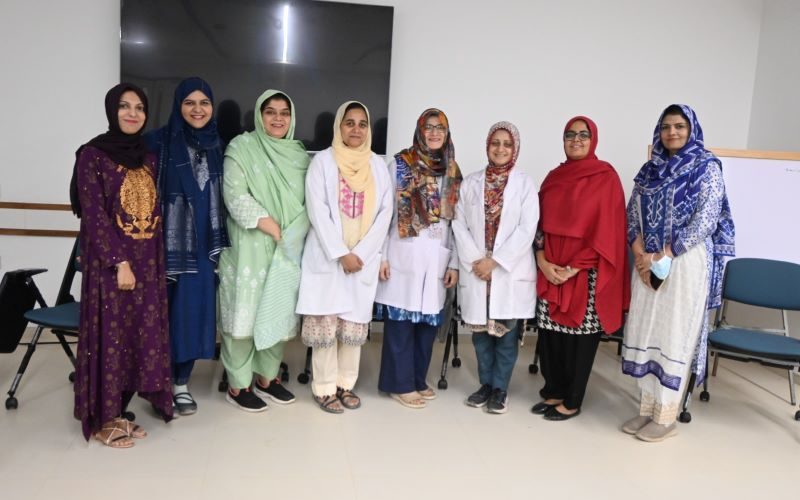 In the profession of health care, the need for faculty development is widely recognized to improve the productivity and performance of the faculty, students and program. Traditionally, the healthcare faculty were playing their roles as teachers based on their content expertise and experience. It was assumed that the students who were good in academics would also serve as good faculty members. With the evolution of modern learning theories, the role of a teacher has changed from a content expert to a facilitator, mentor, role model, and leader. To accomplish the desired outcome, it is necessary to develop the faculty as educators and trainers to strengthen the academic activities of healthcare institutions.
In this regard, the first ever 'CERTIFICATE IN HEALTH PROFESSIONS EDUCATION' (CHPE) has started at Indus University of Health Sciences. This course is explicitly designed for all Allied health care professionals from different specialties to develop an understanding of basic principles of education that support them in their roles as educators and help them improve their institutions' educational practices.
Expert Medical Educationists will conduct a 6-month-long hybrid course divided into 5 modules to address the needs of the Allied Health Sciences faculty.