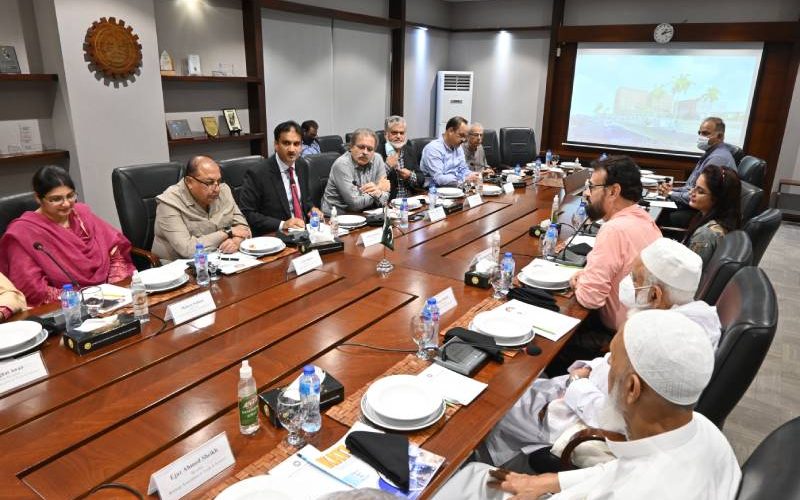 The Korangi Association of Trade and Industry (KATI) met with Dr. Abdul Bari Khan, CEO, and founder of Indus Hospital & Health Network (IHHN), on Thursday, September 23, 2021.
Siddique Sheikh, former chairman of the Board of Directors of IHHN was also present at the meeting.
The event started with the recitation of verses from the Holy Quran followed by the welcome address by Saleem uz Zaman, President of KATI. Zaman pledged to continue to support IHHN and its expansion project.
M. Muneer, Patron-in-Chief, KATI, Maheen Salman, Chairman Community & Health Services Standing Committee; Mohammad Zubair Chhaya, Chairman & CEO, KITE DMC (Development & Management Company); and other members of the organization were present.
Dr. Bari gave a detailed discussion about IHHN and its expansion plans. He spoke about how the Network which started as one hospital in Korangi has grown into a country-wide network of 13 hospitals and multiple primary care sites across Pakistan. He also thanked the Korangi Association of Trade and Industry for their unrelenting support.
Nighat Awan, Vice President of KATI, delivered the vote of thanks.