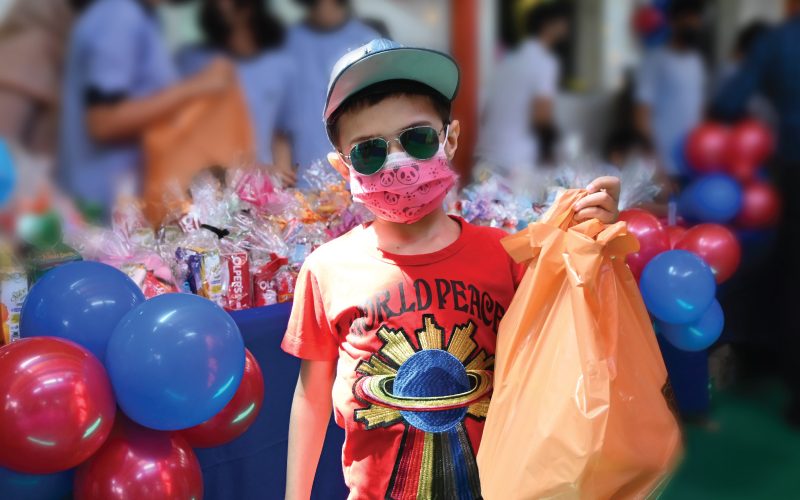 Karachi, Pakistan
April 25, 2022
Indus Hospital & Health Network (IHHN) hosted Khushiyon ka Eid Bazaar for the pediatric patients at the Indus Hospital Korangi Campus, in Karachi. Each year this week-long bazaar is set up, in the last week of Ramazan, to not only celebrate Eid festivities with the children admitted in the hospital but also with all the other children who are registered at the Hospital for various treatments.
This year, more than 1,500 children participated in the Bazaar activities and enjoyed shopping clothes, shoes, bangles, jewellery, toys and other gifts for Eid on their own. "Indus Hospital has always given my daughter lots of love during her difficult times of the treatment. Today is the best day for me as my daughter is happy and smiling. This Eid Bazaar has made her forget that she will not be going home for Eid and yet she will be shopping and celebrating Eid like any other child", said Rashida Begum, with tears of joy in her eyes.
Student volunteers from various schools and universities from Karachi, i-Inspire women ambassadors of IHHN, renowned celebrities, individuals, corporates and other well-wishers extended their support to IHHN to host the Bazaar.
Appreciating the enthusiastic support of volunteers and donors at the inauguration of the Bazaar, Dr Abdul Bari Khan, CEO IHHN said "Seeing these children enjoying themselves means the world to us. This Eid Bazaar allows them to forget their troubles and anxieties and simply be children again. I am very grateful to all the student volunteers, IHHN's women ambassadors and celebrity ambassadors, individuals and corporate donors for their time and effort to help us in hosting the Bazaar with so much love and compassion.