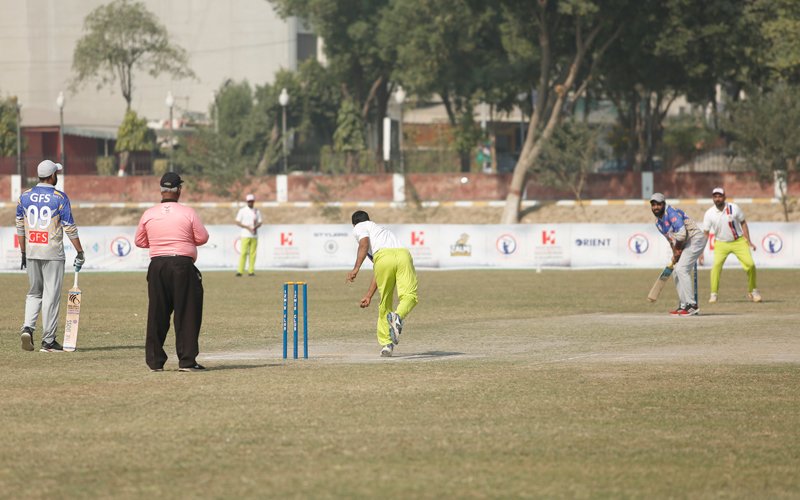 Indus Hospital & Health Network (IHHN) hosted its First IHHN Corporate Cricket Championship in Lahore to raise awareness and funds to provide free-of-cost quality healthcare.
The annual Cricket Championship provides an opportunity for corporate entities and institutions to come forward and support the noble mission of IHHN through engaging in an exciting sporting event. Several organizations joined IHHN to support the two-day event held in Lahore. In addition to providing sponsorship for the event, GFS Builders and Developers (GFS), IHHN, Stylers & US Apparel, Zalmi Foundation, Din Group, Ghani Foundation, Orient Group and ABL Funds also participated in the tournament held at the Izmir Town Cricket Ground, Lahore.
The event was well attended by the members of IHHN Board – Mr. Anwaar Ahmed Khan, Director Orient Group of Companies, Mr. Abdul Rehman Talat, Director US Apparel Group, Mian Salman Ahsan and Director JW Group, Mr. Ahmed Faisal Afridi and the executive leadership of IHHN-North.
This thrilling tournament helped bring together the corporate community to join hands to support IHHN and its initiatives. All proceeds from the Corporate Cricket Championship will be utilised towards funding the treatment to provide quality healthcare, free of cost.
Lahore Match Summary:
Semi-Final 1: Indus Hospital & Health Network vs. Zalmi Foundation  |  Won by: Indus Hospital & Health Network
Semi-Final 2: Din Group vs. GFS Builders & Developers  |  Won by: GFS Builders & Developers
Final: GFS Builders & Developers vs Indus Hospital & Health Network   | Won by: GFS Builders & Developers