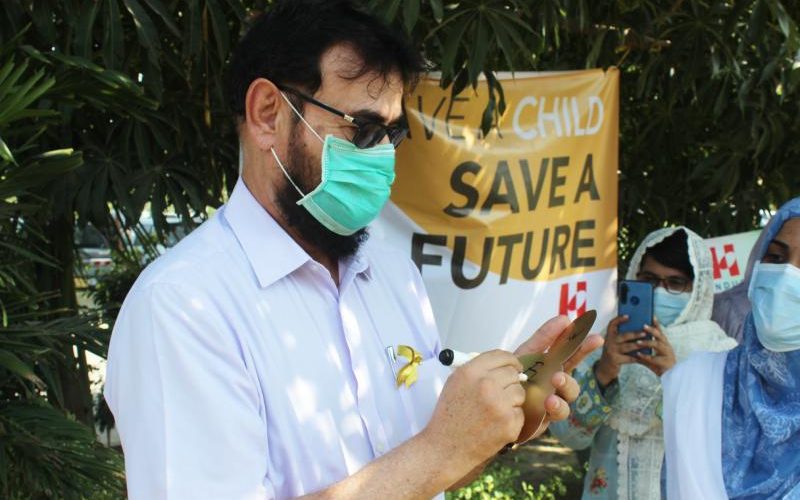 Approximately, 100-120 children are diagnosed with cancer every month at The Indus Hospital, Karachi, alone. These children belong to different regions of Pakistan. At times, families from Afghanistan and Iran also travel all the way to Karachi for the treatment of their children.
In recognition of Childhood Cancer Awareness month, Paediatric Psycho-social Department arranged an inspirational activity, 'The Garden of Hope,' to spread awareness about childhood cancer. In this activity, 100 symbolic figures were placed at the garden area inside the Korangi campus, to represent each suffering child and their hope towards every one of us. The figures were colored in gold to represent the symbol of childhood cancer.
The participants of the activity wrote inspirational messages on the gold figures before placing them in the garden to show their support for the survivors. The activity was attended by CEO, Indus Hospital, Dr. Abdul Bari Khan, COO, Dr. Wasif Shahzad, Executive Director, Medical Services, Dr. Muhammad Shamvil Asharf, Medical Director, Dr. Ashar Alam, Executive Director CRD, Mashhood Rizvi, and other senior members from the management.