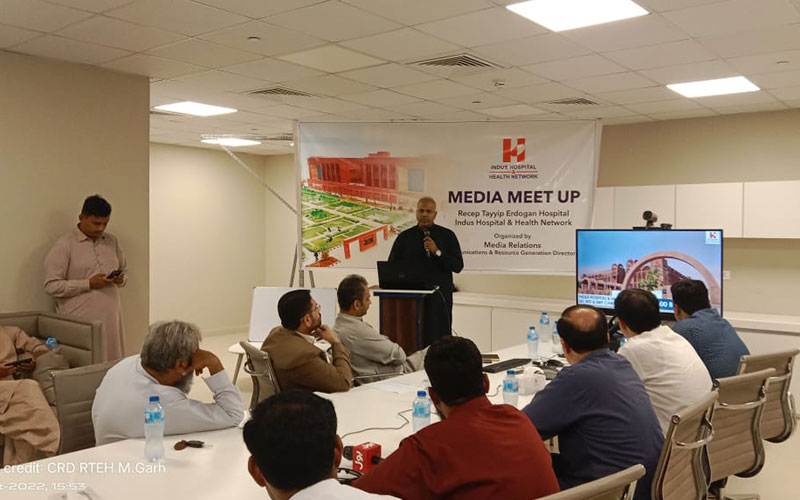 Friday, October 14, 2022
First media meet up was organized by CRD Media Relations team at IHHN – Recep Tayyip Erdogan Hospital, Muzaffargarh, on October 14, 2022. The event was led by Manager, Media Relations, Fawad Bin Rashid along with Mazhar Abbas, Media Coordinator, RTEH, Muzaffargarh. Around 20 correspondents from 4 press clubs representing Dunya TV, 24 News HD, Dawn News, Bol News, Rohi Tv, Abb Takk TV, Suno TV (ISPR), NewsOne, Waseb TV, Daily Nawa-e-Waqt, Daily Pakistan, GEO News and ARY News attended the session.
Overall purpose of the event was to establish relationships with various groups of media in Muzaffargarh & surrounding areas to spread the awareness about the IHHN, especially RTEH campus, through regular coverages/ reports about the facilities and activities happening at the campus. Manager Administration, RTEH, Ikram Javaid, was also present at the occasion and also gave the overview of the facility with a detailed tour.