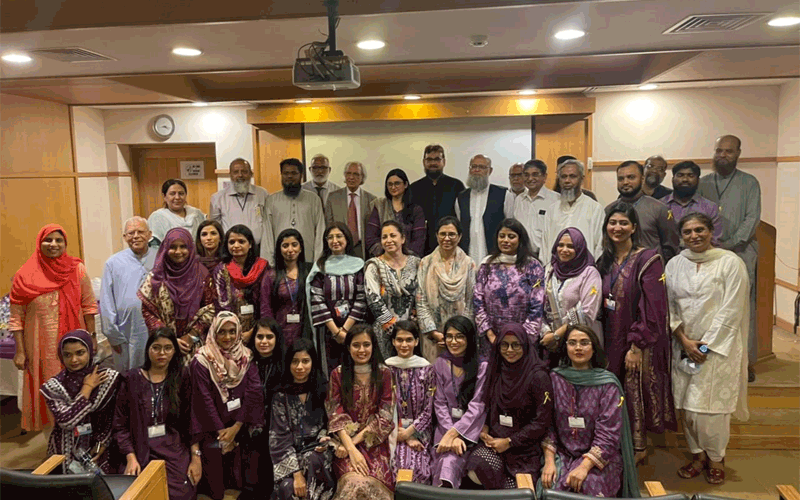 The Indus Hospital, now known as Indus Hospital & Health Network, is Pakistan's first paperless healthcare network. With an emphasis on the usage of cutting edge technology to provide free and quality healthcare in the most efficient way, the Network has a team of Medical Coders who have been instrumental in facilitating the healthcare service providers to deliver quality services accurately and efficiently.
To commemorate the hard work and dedication of the medical coders, IHHN's Electronic Medical Record (EMR) unit at its Korangi Campus in Karachi held a seminar to showcase the achievements of its Medical Coders team and educate other healthcare professionals about the services they offer to all the campuses and facilities of the Network.
"Today we celebrate this day to show our appreciation of the dedication of the Electronic Medical Record unit who have worked very hard to ensure the medical record and history of each and every patient is accurately documented in IHHN's Health Information Medical Systems. Accuracy of data ensures accuracy in the treatment being provided to the patients by the frontline healthcare service providers (doctors and nurses)," said Kafeel Naz Sajid, Assistant Manager, EMR.
The medical coders role not only documents the records of the patient in an online system but it also helps foster quality and continuity of care. In addition, it creates a means of communication between doctors and other health professionals about health status, preventive health services, treatment, planning, and delivery of care, along with providing a consistent, legible, and searchable database.