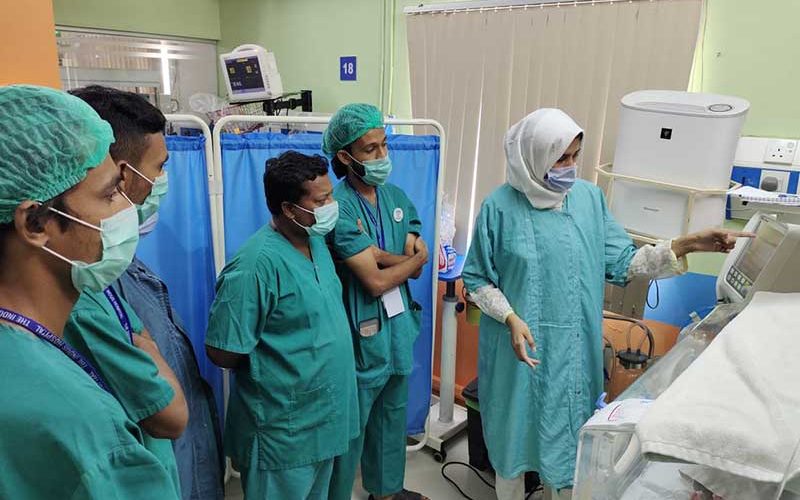 The Sheikh Saeed Memorial Campus (SSMC) of the Indus Hospital & Health Network conducted a training class on medical equipment for the staff.
Medical Equipment Training
The training sessions were held for the staff to learn technical skills alongside their clinical skills. Technical competence is an indicator of quality assurance and shows the staff's knowledge and skills of medical equipment in a health care organization to out functions smoothly.
The technical training sessions were provided by Moomal Zehra, a Bio-Medical Engineer at SSMC. Some of the demonstrations conducted during the training sessions were trying to educate the staff on pressure-controlled ventilators and volume-controlled, and the difference between IPPV and SIMV mode of ventilators. In addition, the team was taught when to use IPPV and SIMV mode on newborns.
Equipment Demonstrations
The trainings started in 2020 and have so far covered usage and handling of:
• Ventilators
• Humidifiers
• ECG machines
• NCPAP
• Cardiac monitors
• Incubators
• Apnea monitors
• Defibrillators
• and CTG machines.