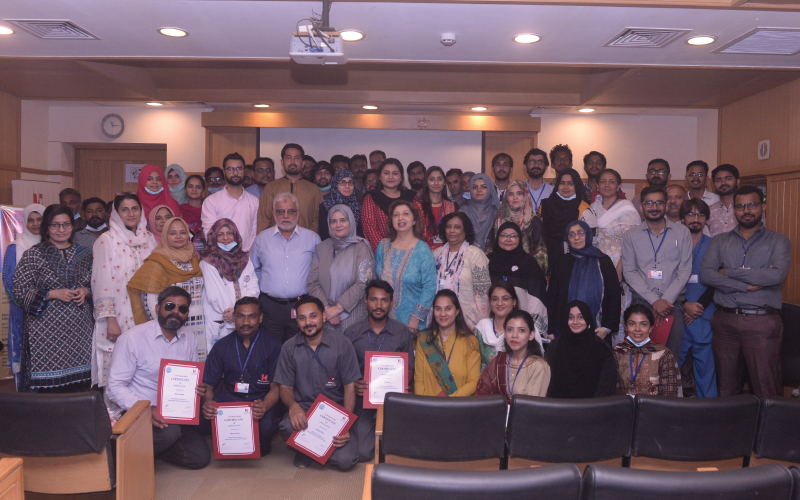 Karachi, Pakistan
Indus Hospital & Health Network (IHHN) marked the Medical Laboratory Professionals Week from April 25 to 28, 2022. Organized by the QA and Training Team of the Korangi Campus, Karachi, the lab week consisted of activities, workshops, and lectures.
Medical Laboratory Professionals Week is commemorated annually throughout the glove to concede and recognize the work of laboratory personnel who have played a decisive role in the healthcare system.
Several Continuing Medical Education workshops and lectures were held, encompassing the significance of 'IQPC,' 'Biosafety,' 'Blood Transfusion,' 'Alternative Assessment,' and 'Stress.
The QA and Training team concluded the lab week activities with a closing ceremony in which Dr. Abdul Bari (CEO), Dr. Shamvil Ashraf,  Dr. Adnan, Director Outreach Clinical Lab, and Dr. Nazia Khursheed, Chair of Pathology, bestowed awards to the best performers of Clinical Laboratory and Blood Center. Appreciation was also given to Technical as well as Administration and Supporting Staff.