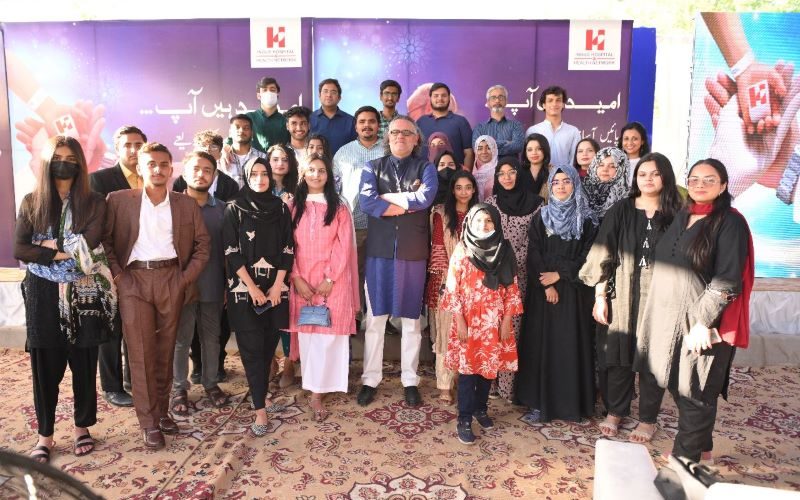 Indus Hospital and Health Network's (IHHN) youth ambassadors under the program Indus Yaqeen, launched one of Pakistan's largest youth-led campaigns, "Meer-e-Karwan Hum Hain," to support the IHHN's mission of serving humanity by making free & quality healthcare accessible to the people of Pakistan.
More than 25,000 students from different schools, colleges, and universities across Pakistan will be advocating for IHHN's efforts to serve patients with respect and dignity. The youth will use various media platforms to propagate the message of love, care, and generosity amongst their friends, family, and communities and will rally thousands of other youths and inspire the younger children to play their part and support IHHN to save and transform lives.
IHHN is committed to providing the youth of Pakistan with a platform and various opportunities to develop leadership skills, unleash their entrepreneurial abilities to become champions of change and make significant contributions to the country and humanity around the globe.
Present on the occasion were management and students from The Indus Academy, Foundation Public School, Salim Habib University, Millennium Institute of Technology and Entrepreneurship, and Dawood Public School.