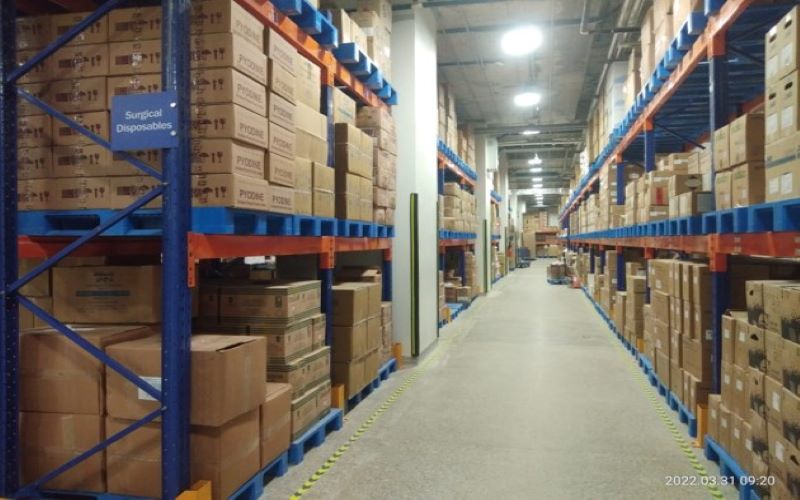 The Indus Hospital and Health Network (IHHN) is proud to announce its latest milestone achievement – the expansion of its Warehouse at IHHN's Korangi Campus in Karachi. The new Warehouse will allow IHHN to maintain its high standards of service delivery and excellence in patient care while catering to an ever-increasing volume of patients and constructing a New Hospital Building.
Presently, The Indus Hospital, Korangi Campus, is experiencing a large input of patients that is growing daily and leaving existing facilities stretched. To cater to these needy patients and prepare for the growing demand for accessible quality healthcare, IHHN is constructing a new 1,350-bed multispecialty hospital in its Korangi Campus. Once completed, the New Hospital Building will be Pakistan's largest free-of-cost hospital (private sector), delivering excellence in patient care through a comprehensive set of healthcare services from the primary to tertiary level.
The new Warehouse currently covers an area of approximately 15,000 square feet. Built on international standards, the new Warehouse is following the best Warehousing & Inventory Management practices and is managing the bulk Pharmaceuticals, Med-Surg, Laboratory, Food, and General supplies in one facility, with regulatory storage compliance.
Implementing a good Warehouse management system with demand planning and demand receiving to be conducted from one location saves valuable time, effort, and resources, and minimizes stock-out risks.
In addition to this, the new Warehouse is equipped with an updated ERP software for stock control & inventory monitoring & design facilities following international standards on Euro pellet and industrial racking; and HVAC system as per design standards.
The ERP software has helped streamline in inter-departmental communications by introducing one system for matching orders and reports. Prior to this software, collaborations between the departments were cumbersome.
The new Warehouse is delivering on IHHN's promise to continuously strive for excellence in healthcare. The facility is primed to better support the current hospital as well as the upcoming services in the New Hospital Building.