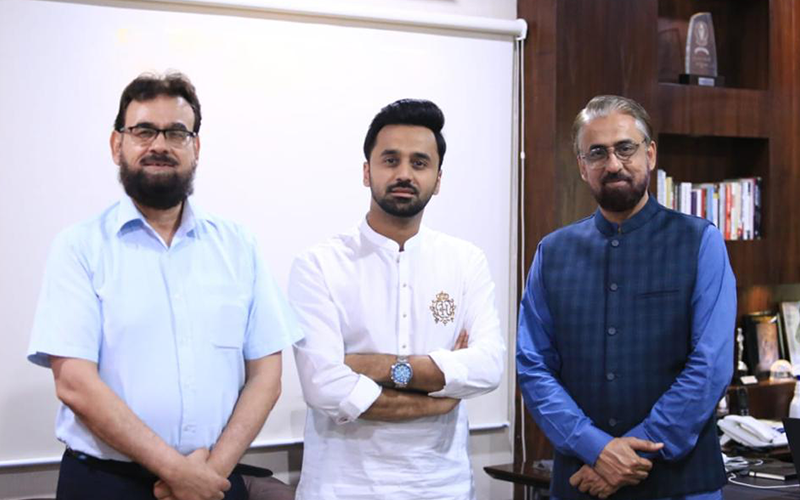 The Indus Hospital & Health Network (IHHN) signed a memorandum of understanding (MoU) with HPH International on April 1, 2022. The MoU was signed between Chief Executive Officer, IHHN, Dr. Abdul Bari Khan, and Chief Executive Officer, HPH International and IHHN's Corporate Ambassador, Mr. Masood Ahmed.
The purpose of this MoU is the commitment of HPH and its brand ambassador, and renowned anchor, Waseem Badami, to partner with IHHN to support the cause. HPH International will donate 5% of the profit on monthly basis to IHHN. HPH and Mr Waseem Badami will also make joint efforts to promote awareness about IHHN and its initiatives on various media platforms; and collaborate with IHHN for its fundraising campaigns and events.
Mr. Masood Ahmed has been a long-standing supporter of IHHN through his other organizations, Muslim Traders and its sister concern Hospicare Systems.