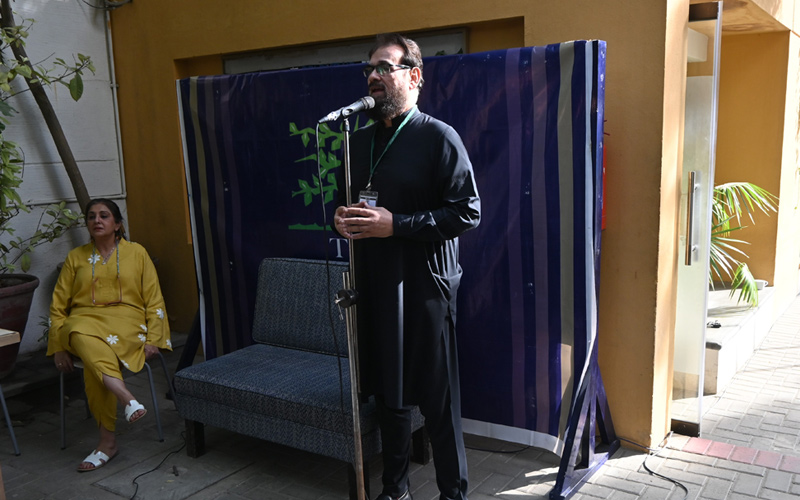 The Indus Academy school signed a memorandum of understanding with Indus Hospital & Health Network for its Indus Yaqeen – a youth volunteer & ambassadorship program.
The School has been inspiring children with values, attitudes and attributes, for them to become responsible citizens in contributing towards transforming the lives of the people and communities in need. This partnership, will provide the students of Grade 9-11, a platform to volunteer their time and services to use their knowledge, skills and discover their strengths to develop and execute creative solutions to help IHHN save lives. Students, will be creating awareness about current health issues of Pakistan, spread the word about IHHN and help raise funds to support the various causes of Indus Hospital and Health Network.
Following the signing ceremony, Dr. Abdul Bari Khan, President, IHHN met the students and faculty and shared his inspiring journey of establishing IHHN. He encouraged that as young enterprising youth, they must dream big, have faith in Almighty to achieve big in life. He also emphasized that every student should never forget the love and support which their parents provide, as it is because of them that each one of us stands where we are today.
Mrs. Naila Malik, Principal of The Indus Academy appreciated IHHN and Dr. Abdul Bari Khan for inspiring the students and providing The Indus Academy an opportunity for its students to be conscious citizens of tomorrow and play their role in making Pakistan a healthier nation. Ms. Maha Daniyal, Ms. Shameneh Chowdhury senior faculty and members of the student's council of The Indus Academy were also present at the event.