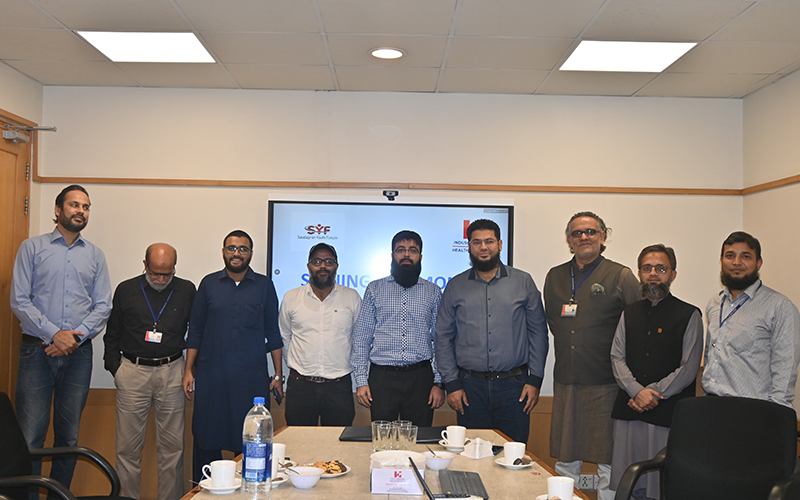 The Indus Hospital and Health Network(IHNN) is a progressive institution which seeks to empower young people in Pakistan and promote civic responsibility amongst them. Young people occupy more than 50% of the population (according to the UN population fund report) and thus, investing in their future is vital for Pakistan.
Hence, in light of this vision, IHNN signed an MoU (Memorandum of Understanding) with Saudagran Youth Forum (SYF) on August 29, 2022. Under this agreement, Saudagran Youth Forum will use its platform to conduct blood donation drives, fundraisers and awareness campaigns for the Indus Hospital. Dr.Abdul Bari Khan, CEO, Indus Hospital and Health Network, and Muhammad Ibrahim Yamin, President, Saudagran Youth Forum signed the MoU.
Syed Mashood Rizvi, Executive Director, CRD, Zaki Usmani, Deputy General Manager, CRD were also present at the signing from IHHN. Meanwhile, Muhammad Ibraheem,,President SYF, Obaid Sultan, Vice President SYF, and Faizan Nasir, General Secretary SYF graced the event with their presence as well.