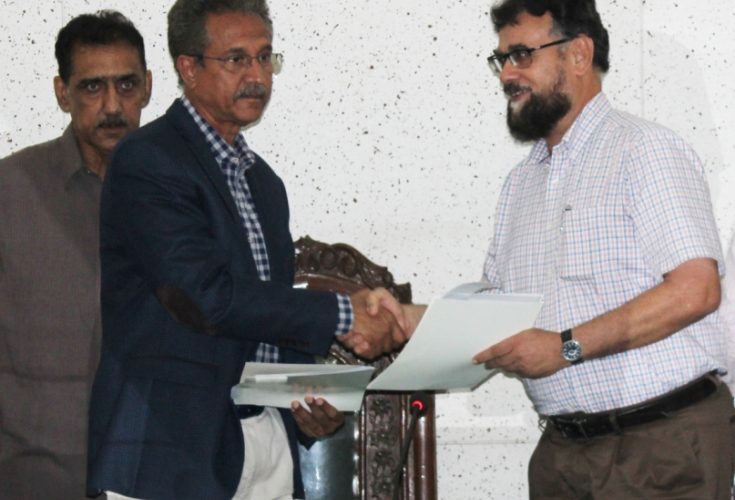 Karachi Metropolitan Corporation and Indus Hospital signed an MoU on Friday to carry out joint efforts to control T.B and Rabies in the city. Mayor Karachi Wasim Akhtar and CEO of Indus Hospital Dr Abdul Bari Khan signed the document on behalf of their organization in a meeting held in the KMC Building.
Mayor Karachi said a sum of Rs 20 million has been earmarked in the current budget to carry out campaign on control of rabies and to provide vaccine to affected patients. He expressed concern over the rapid spread of tuberculosis and report of more cases of dog biting in Karachi and pledged to fight against it with the cooperation of experts from Indus Hospital. He said industrial zones have more complaints of dog biting incidents however this should be dealt with use of latest scientific techniques.
He said an special ward to cure T.B patients will be set up in Abbasi Shaheed Hospital and then such facilities will be made available in other KMC hospitals. The meeting was attended by F.A Dr Asghar Abbas, Aslam Shah Afridi the house leader in KMC Council, Dr. Naseem salahuddin and Afifa Batool of Indus Hospital and others.