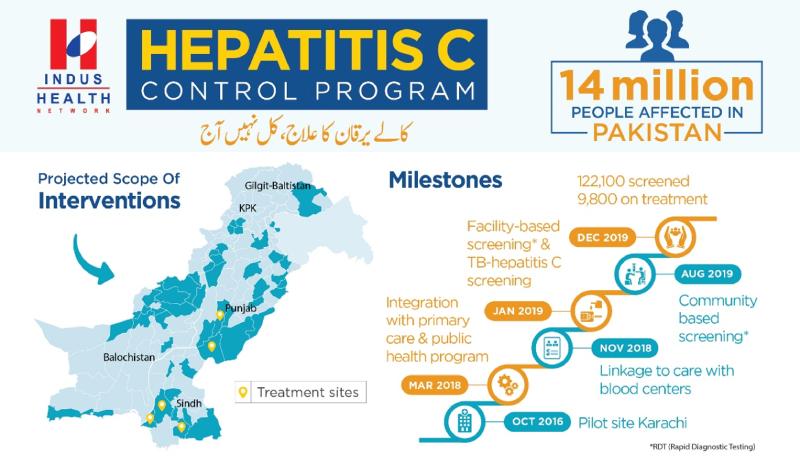 Pakistan has the highest rates of HCV infection in the world, with approximately 700,000 new patients affected by the blood-borne virus each year. Due to the asymptomatic nature of the disease, a lack of quality screening and testing facilities and socio-economic constraints, many do not receive proper treatment until it is too late.
The Indus Health Network, with technical support from IRD, launched the Hepatitis C Control Program to expand access to free of cost HCV screening and testing at its network of Primary Care Clinics. Integrated with the Global Health Directorate (GHD), the program  reaches patients at their first point of contact, providing testing, treatment and linkage to care.
Through prompt community-based screening, diagnostics and swift delivery of high quality medicines, the Hep C Control Program has successfully screened and treated thousands of patients – free-of-cost -restoring their hope, their lives and their health.