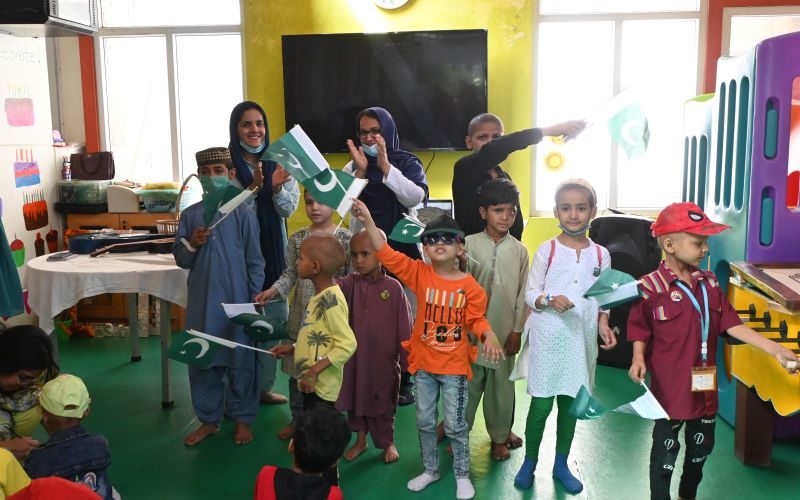 Indus Hospital & Health Network (IHHN) celebrated Pakistan Day with its pediatric patients. The children participated in many activities including a parade, storytelling, sing-a-long of the national anthem and national songs, games and creative art & craft activities. The activity was organized and curated by volunteer students from British Overseas School.
These activities aim to address the psychosocial needs of the children, helping them build resilience, express their emotions through art and improve their overall psychosocial well-being.
Coping with chronic illnesses or other health issues can be emotionally challenging for children and can sometimes lead to anxiety and social isolation. Engaging children in such activities can also help them enhance their confidence and reduce stress. This can have a significant impact on their well-being and helps them cope with their health issues in a positive manner.
The event provided an opportunity for these patients to socialize with other children and feel a sense of belonging while also learning about their country.