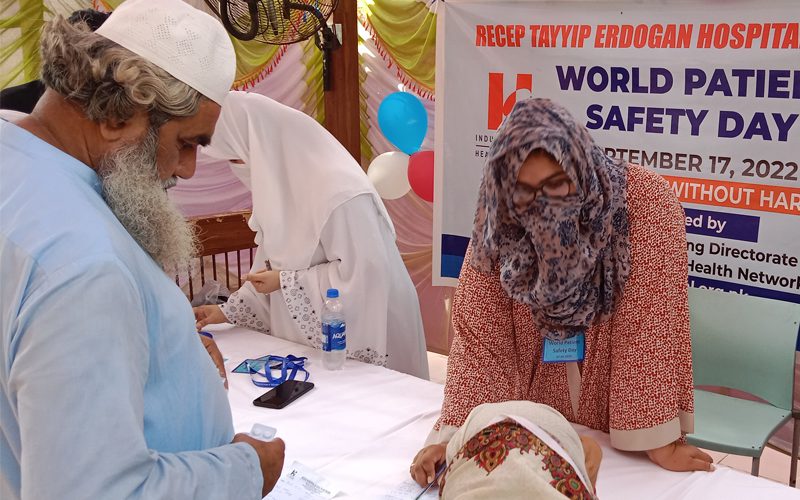 World Patient Safety Day was celebrated in Recep Tayyip Erdogan Hospital Muzaffargarh under the theme "Medicine without Harm." The aim is to create global awareness about the harm caused by medicines due to unsafe practices and to improve drug safety. In this regard, Quality Improvement & Patients Safety team (QIPS) organized a webinar, staff training, and a rally. Doctors, nurses, and hospital support staff participated in these activities.
Teams from QIPS, CRD, Pharmacy, and Nursing visited the hospital wards and informed the patients about the use of medicines and precautions.
QIPS also conducted a campaign to educate outdoor patients about medicines. The patients who consumed medicines from pharmacies were informed about their usage, storage, and harm.
On this occasion, the Head of RTEH Muzaffargarh, Dr. Irfan Javed, said that from pharmaceutical companies to doctors and pharmacists, it is their responsibility to fulfill their commitment to ensuring the right medicine is provided to the patient. The prescribing doctor should complete the diagnosis and research and prescribe the exact prescription for the disease. The pharmacist is also responsible for making the patient fully aware of medicine usage, storage methods, advantages, and disadvantages while dispensing the medicine.