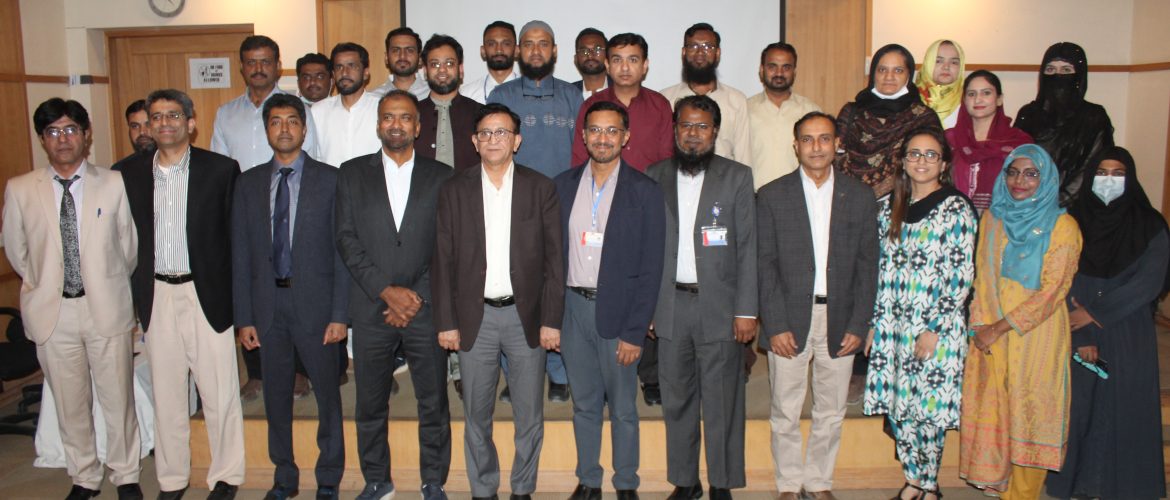 Pakistan's first-ever Peritoneal Dialysis (PD) Symposium was held by the Nephrology Department at Indus Hospital & Health Network (IHHN) in collaboration with the Pakistan Society of Nephrology (PSN), Peritoneal Dialysis Academy of Pakistan, and International Society of Peritoneal Dialysis (ISPD).
The objective of this symposium was to promote awareness about peritoneal dialysis as well as provide a forum where nephrologists and dialysis technicians from all parts of the country can come together to increase their knowledge and develop strategies and capacities for growing the peritoneal dialysis program.
It was attended by a diverse crowd of healthcare providers, including Nephrology and Paediatric consultants, post-graduate trainees, and dialysis technicians and staff. Renowned senior nephrologists from Pakistan and the USA, including Dr. Rashid Sharaf, Prof Fazal Akhter, Prof Ejaz Ahmed, Dr. Haren Kumar, Dr. Bilal Jameel, and the founders of the PD Academy of Pakistan, Dr. Ahad Qayyum, and Dr. Mohsin Riaz, made an appearance at the event.
The symposium took place from November 11 – 13, 2022, in Karachi, Pakistan. It consisted of an introduction and inaugural ceremony, simultaneous virtual and on-site sessions, and talks by national & international experts, including Prof. Yaqoob Magdi, Prof. Edwina Brown, Prof. Joanne Bargeman, Dr. Stanley Fan, and Prof Noman Tarif. There was a live telecast of a Peritoneal Dialysis Catheter insertion performed by Dr. Faiza Saeed, Consultant Nephrology, IHHN, Korangi Campus, under the supervision of Dr. Rashid Sharaf, an interventional nephrologist from the USA. This was followed by a hands-on workshop on Peritoneal Dialysis and Pakistan's first-ever automated peritoneal dialysis cycler demonstration.
At the end of the three-day event, attendees were awarded 12 ACCME-accredited Continuing Medical Education (CME) hours and certificates of participation.