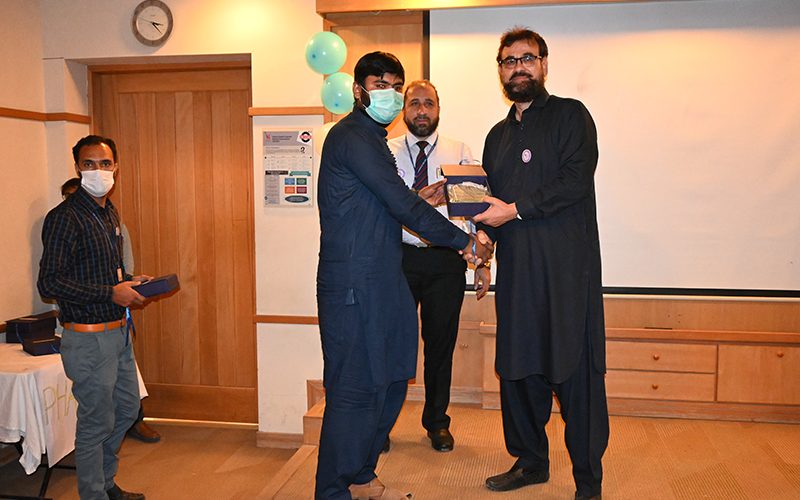 The Pharmacy Department of The Indus Hospital, Korangi Campus celebrated World Pharmacist Day by arranging three-day patient counseling and awareness sessions from September 22-24, 2021.
During these sessions, the Pharmacy and Supply Chain staff interacted with patients in the hospital. Topics covered include the pharmacists' role in hospitals and the community, proper and effective medication use, and counseling commonly used medicines in minor ailments.
On the last day, Dr. Aslam Shah, Senior Manager, Pharmacy and Supply Chain, presented an update of pharmacy services provided by Indus Hospital & Health Network (IHHN) in 2020-21. The pharmaceutical staff was in attendance for the ceremony. The ceremony included a short video package highlighting the everyday work routine of a pharmacist for their amusement.
Chief guest, Dr. Abdul Bari Khan, CEO, IHHN, appreciated the staff and presented the Pharmacy and Supply Chain staff members with shields to appreciate their hard work and achievements. He also thanked the clinical team for their efforts and stressed the importance of everyone working together.
About World Pharmacist Day
World Pharmacist Day is celebrated annually on September 25, in commemoration of the inauguration of the International Pharmaceutical Federation (FIPS). It honors the work and contributions of pharmacists around the globe.