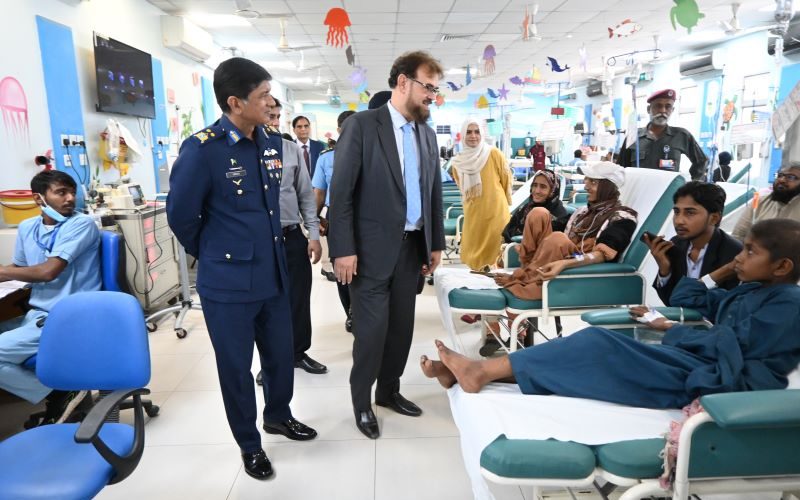 Air Vice Marshal Syed Imran Majid, PAF Base Korangi Creek & President of Cantonment Board Korangi Creek, visited Indus Hospital, Korangi Campus, on Thursday, February 16, 2023. He was received by Dr. Abdul Bari Khan, President of Indus Hospital and Health Network.
During his trip, Mr. Majid toured the campus, its New Hospital Building, and the Indus Hospital Blood Center. Mr. Majid also visited the hospital's pediatric oncology ward and pediatric play area, where he was briefed on the services provided to patients and their families, which include palliative care, psychosocial counseling as well as medical treatment. Additionally, Mr. Majid visited Indus Kay Sitaray – IHHN's hospital-based school.
Impressed by the scale of the New Hospital Building and the excellent healthcare services being provided by IHHN, Mr. Majid pledged to support IHHN in its current and future endeavors, including its annual Golf Tournaments and in increasing the scale of its blood drives. Mr. Majid also acknowledged the collaborations between IHHN and PAF during the COVID-19 and 2022 Flood emergencies.