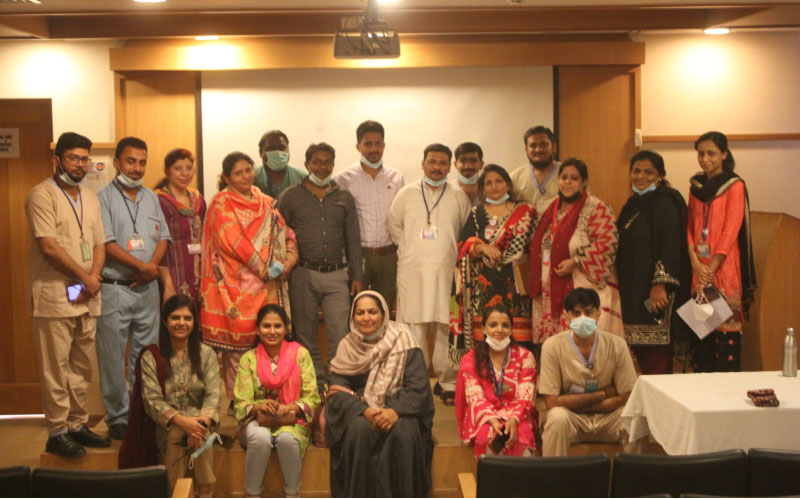 February 7, 2022: IHHN conducted a workshop on the prevention and management of pressure injuries organized for Nurses working at IHHN. It was held at the Korangi Campus and was aimed to enable participants to identify early signs of pressure injuries and prevent them accordingly.
The workshop was included Braden Score monitoring, skin bundle, stages, treatment, nursing care, and dietary management. Experts conducted it with a renowned guest speaker from The Aga Khan University Hospital, Yasmin Vellani.
Overall, 54 participants attended the workshop. Learners benefited from her expertise and knowledge and were also able to learn, share and build their competency in assessing and managing pressure injuries and find the workshop essential and meaningful.
Hospital-acquired pressure injuries (HAPI), formerly called pressure ulcers, remain a challenging concern for every healthcare organization. However, timely interventions can improve the quality of life of those affected. Retrospective data and trends have been analyzed and identified that focus training needs to be conducted to update professionals with current knowledge and evidence-based practices.