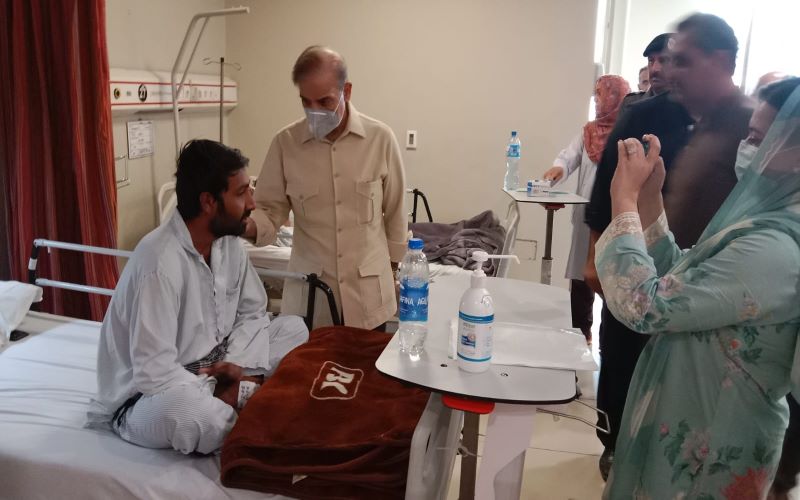 The Prime Minister of Pakistan, Mian Muhammad Shahbaz Sharif, visited Recep Tayyip Erdogan Hospital (RTEH), Muzaffargarh, on April 12, 2023.
During his visit, he toured various hospital departments, including the emergency, surgical ward, operation theaters, and CSSD. He also spoke to the patients, inquiring about the care provided to them in the hospital. The patients expressed their gratitude towards the staff and hospital for the excellent services provided to them, absolutely free of cost.
The Prime Minister spoke about how Recep Tayyip Erdogan Hospital is one of the major projects of his government to provide free health facilities and instructed the hospital management to improve the facilitation for the public further and initiate more departments and services in the hospital, including cardiac surgery.