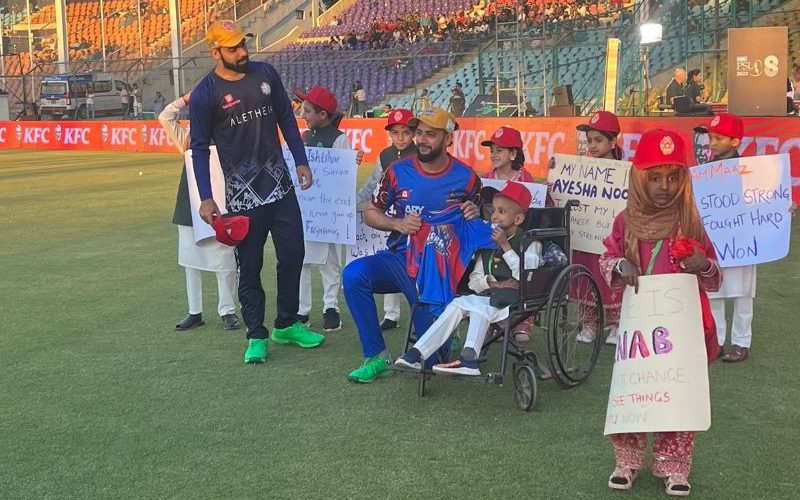 In commemoration of International Childhood Cancer Day 2023, the Pakistan Cricket Board (PCB) and Pakistan Super League (PSL) invited IHHN's childhood cancer patients to the PSL 2023 match, where they were able to meet their favorite players and cheer them on throughout the game.
IHHN's little warriors and the cricket players sported gold ribbons in observance of Gold Ribbon Day to raise awareness of childhood cancer. The patients also held heartwarming messages of courage and support, made by themselves, to encourage the cricketers to play their best.
Moved by the journey of these remarkable cancer survivors, the players from PCB handwrote messages of hope to IHHN's childhood cancer patients, acknowledging their bravery and encouraging them to never give up in their fight against cancer.
IHHN is grateful to the PCB, PSL, and all those involved in bringing joy and smiles to the faces of these precious children battling cancer.