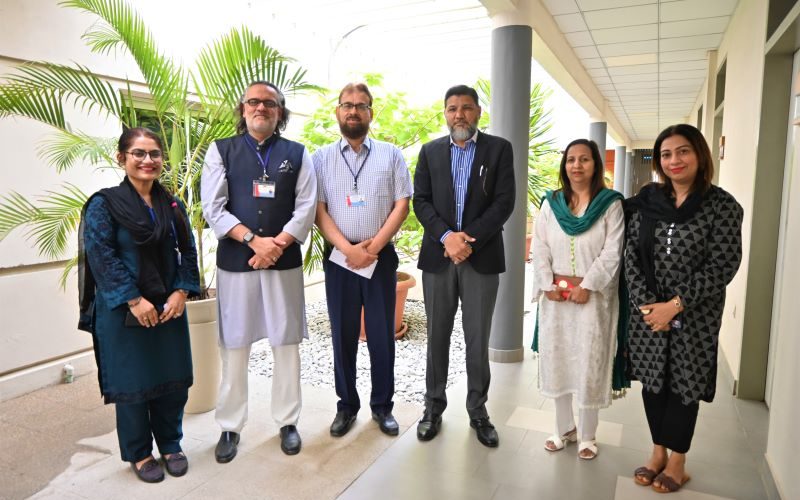 Pakistan State Oil (PSO) Corporate Social Responsibility (CSR) Trust visited Indus Hospital, Korangi Campus, Karachi, on April 10, 2023.
During their visit, they signed an agreement between the two organizations under which PSO CSR Trust will donate two mobile X Ray machines to IHHN. The medical equipment will help enhance the radiological services at Indus Hospital and improve the quality of care provided to patients in need.
The agreement was signed by Dr. Abdul Bari Khan, President, IHHN, and Rana Muhammad Idrees, Trustee, PSO CSR Trust. Also present at the occasion were Syed Mashhood Rizvi, Executive Director, Communication & Resource Development, and Chief of Staff to President, IHHN, and Sumera Manzar, Trustee, PSO CSR Trust.
In addition to this, the team from PSO CSR Trust toured the hospital including the 85-bed dedicated pediatric oncology ward and Indus Kay Sitaray – IHHN's hospital-based school.
The visit served to further strengthen the relationship between IHHN and PSO CSR Trust; the two parties are committed to work in collaboration to uplift and improve the health of countless underserved and underprivileged communities across Pakistan.