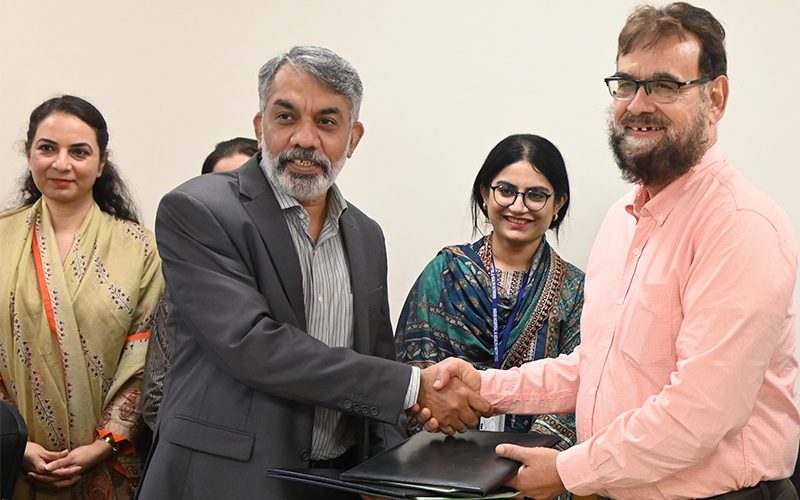 Karachi
Wednesday, August 3, 2022
Pakistan State Oil (PSO) Corporate Social Responsibility Trust donated Indus Hospital and Health Network (IHHN) for C-Arm Machine. The donation of medical equipment will enhance the radiological services at the Indus Hospital, Korangi campus in Karachi.
The overall goal of the agreement is to strengthen the relationship of cooperation between the PSO CSR Trust and IHHN, for the purpose of supporting each other and playing their respective roles to uplift and improve the physical/ mental healthcare facility through IHHN.
The donation cheque was received by CEO, IHHN, Dr. Abdul Bari Khan and the agreement was signed with Chairman, PSO CSR Trust, Brig (Retd) Rizwan Ahmed. Executive Director, Communication and Resource Development, Syed Mashhood Rizvi and other team members of PSO CSR Trust and IHHN were present at the occasion.
IHHN extends its gratitude to PSO CSR Trust for the generous support.