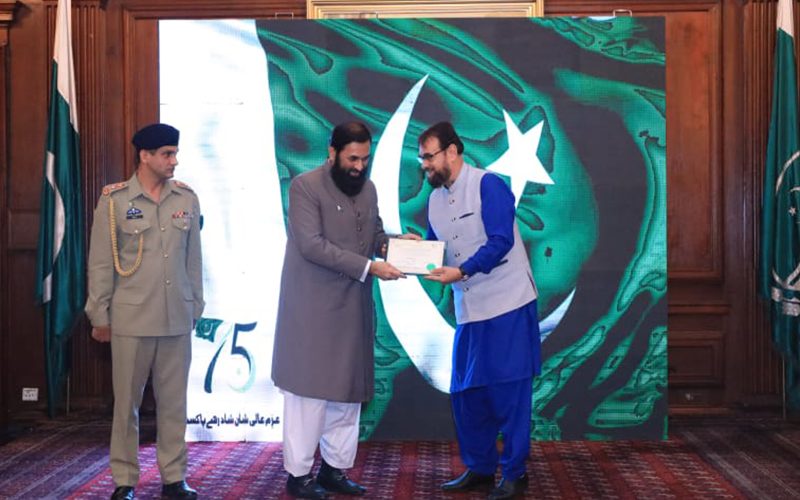 The Indus Hospital speaks of humongous work put in by Dr. Abdul Bari and his colleagues. While Dr. Bari remains in the forefront, this project, which has now evolved into a network of hospitals and outreach programs throughout the country, is an outcome of dedication of himself and his team.
Dr. Abdul Bari Khan and team have proved that if you are sincere in your efforts, you are bound to gain success in your endeavors.
On the 75th Independence Day of Pakistan, Honorable Governor of Punjab, Baligh ur Rehman, presented Certificate of Recognition to Dr. Abdul Bari Khan, for his services in the field of philanthropy and healthcare. Dr. Bari received the certificate at a ceremony held at the Governor House, Lahore.