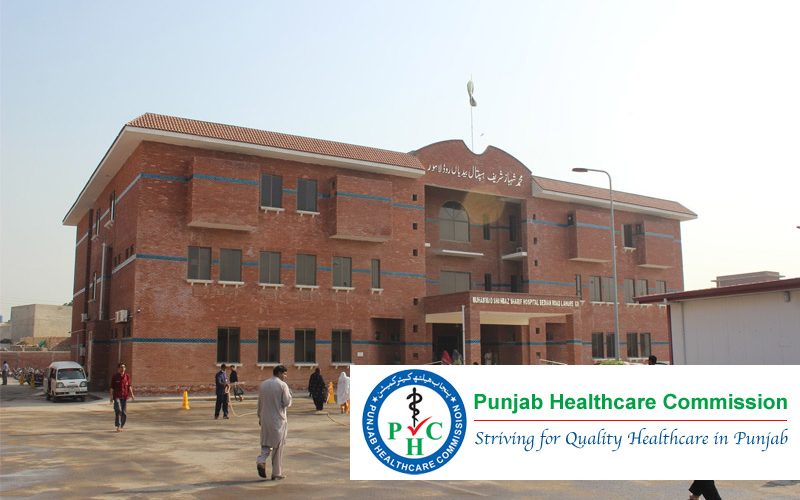 The Indus Hospital, Bedian Road Campus, Lahore has been awarded 5 year License from Punjab Healthcare Commission (PHC) under the PHC Act 2010 for full compliance to Minimum Service Delivery Standards (MSDS).
Licensing is a mandatory process which ensures that a given healthcare establishment is allowed to operate as a safe and effective place, promising a reduction in the number and severity of system failures, ensuring greater patient and practitioner confidence in the healthcare establishment thereby raising its profile, professional value, clientele, and quality of healthcare services. Licensing also provides immunity to healthcare service providers from any suit, prosecution, or other legal proceedings except under the PHC Act 2010, and protects employees of the healthcare establishments from harassment.
The Hospital underwent a rigorous evaluation and survey of 162 indicators, a prerequisite for gauging quality standards and service delivery and received the Gold Seal approval from PHC. The Gold Seal is a symbol of quality that reflects an organization's commitment to providing safe and effective patient care.
About The Indus Hospital, Bedian Road Campus, Lahore
It is a 60 bed mother and childcare hospital located on Bedian Road, Lidher, Lahore. The Hospital was handed over to The Indus Hospital under the public-private partnership mandate in December 2015. The Hospital offers 24/7 Obstetrics & Gynaecology, Pediatrics, Pharmacy, Radiology, Laboratory, Blood Centre services and OPD of Family Medicine.