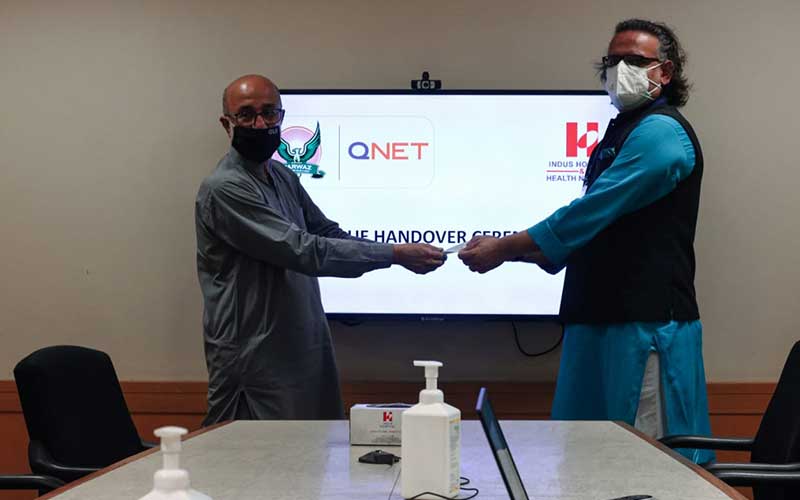 KARACHI: QNET — one of Asia's leading e-commerce-based direct selling companies — donated AED 30,000 to the Indus Hospital & Health Network (IHHN) at a ceremony at The Indus Hospital, Korangi Campus on Saturday, May 8, 2021.
Syed Mashhood Rizvi, Executive Director, Communication & Resource Development Directorate, IHHN received the cheque.
QNET offers a wide range of healthcare, wellness, and lifestyle products that enable people to lead better lives. It has also helped empower millions of entrepreneurs through its grass-root business model.
The company has been associated with several humanitarian causes throughout the world. The assistance provided to IHHN is also part of their corporate social responsibility.
Syed Mashhood Rizvi thanked the representatives of the QNET for their generous donation. He stated that their donation will help IHHN in saving countless precious lives