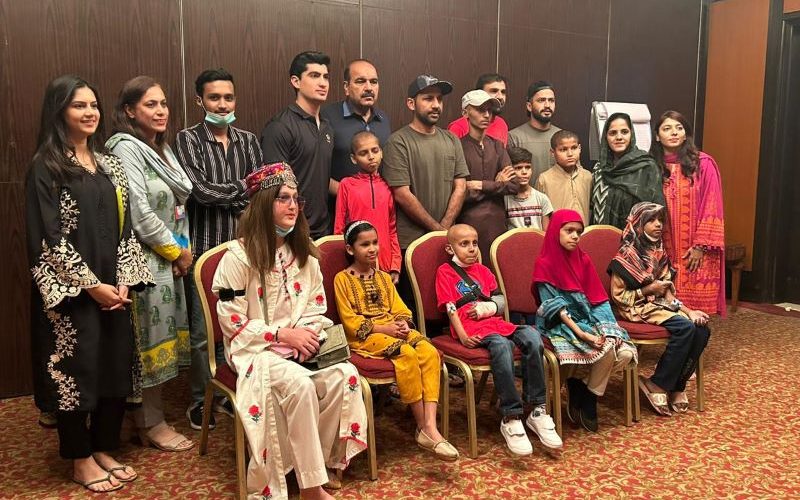 Indus Hospital & Health Network is immensely grateful to the entire team from Quetta Gladiator (QG) – a professional cricket franchise that competes in the Pakistan Super League – for organizing a meet & greet between IHHN's pediatric oncology patients and the QG cricket players. The visit took place on Friday, February 24, 2023
The QG cricket players, including Sarafaz Ahmed, Naseem Abbas Shah, Iftikhar Ahmed, Mohammad Hafeez, and others spent quality time with the patients and gifted them signed memorabilia as souvenirs. The experience lifted the spirits of these precious children battling cancer, who were elated to meet their favorite players.
The cricket players were inspired upon hearing the children's stories of bravery and presented signed memorabilia to IHHN to auction at IHHN's fundraisers. Proceeds from the auction will go towards providing free-of-cost, quality care to patients in need at IHHN's nationwide network of healthcare facilities.
Indus Hospital & Health Network would like to thank the entire team at Quetta Gladiators for bringing smiles of joy to these deserving children and supporting the Network's noble mission of delivering excellence in healthcare, absolutely free, to all.