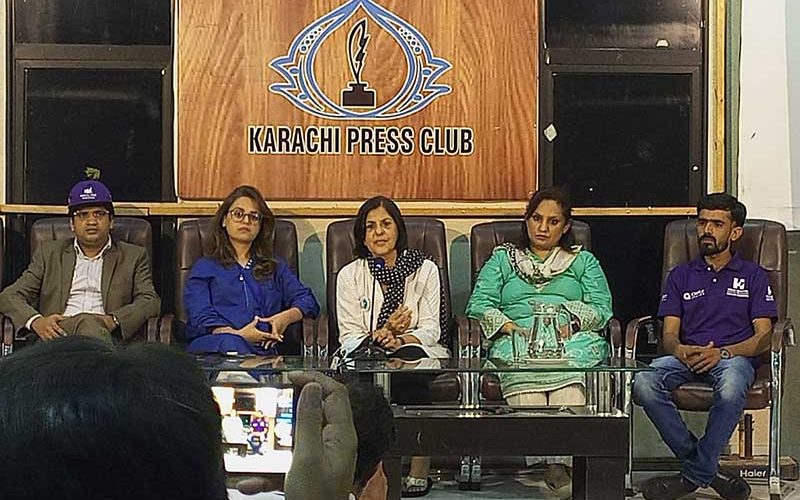 KARACHI: "Rabies is one of the most neglected tropical diseases, not only in Pakistan but over the world, because it involves homeless animals which are unvaccinated, making it a difficult situation to keep track of it," Dr. Naseem Salahuddin, Head of Infectious Diseases, Indus Hospital & Health Network (IHHN) and Member of WHO Advisory Committee for Rabies said at a press briefing on September 28, 2021.
The Medical Microbiology & Infectious Disease Society of Pakistan (MMIDSP) and Rabies Free Pakistan (RFP) organized the conference at the Karachi press club. The to mark World Rabies Day.
Dr. Naseem added that there had been significant advancements in the methodology of post-exposure treatment. They were making vaccination safe and economical for low or middle-income countries with a high burden of disease. "Majority of healthcare professionals in Pakistan were unaware of the correct method of treating dog-bite victims. Subsequently, they usually blame their institutions for not providing enough vaccine and Rabies Immune globulin (RIG) even if these were present, and they either waste precious vaccine or inject inappropriately," the infectious disease expert added.
Rabies is a fatal disease caused by the bite of a rabid animal, usually a dog. It is entirely preventable if proper treatment is taken as early as possible after the bite. In case of negligence, failure to take appropriate treatment may result in a fatal infection. A rabid dog may transmit the virus to humans and other animals, including livestock.
Aftab Gohar, Manager Rabies Prevention Center, IHHN, stated that in 2020 they had treated over 7,500 dog bite cases, and the numbers keep rising each year. "Not all bites may be from a rabid animal, but if the animal escapes, it would not be possible to know the nature of the animal. However, if the dog is known to bite several persons without provocation, it should be considered as being rabid," Gohar added.
Rabies Free Pakistan
In October 2019, the Indus Hospital Research Center (IHRC) partnered with Getz Pharma through its Corporate Social Responsibility (CSR) Program. It launched the Rabies Free Pakistan project to vaccinate homeless dogs against Rabies. "The pilot project started in 2018 from Ibrahim Hyderi, Karachi has now spread across the country working toward eradicating Rabies from Pakistan by 2030 using the One Health Approach recommended by WHO," shared Dr. Wajiha Javed, Public Health and Research Department, RFP.
Dr. Hakim Ali, a vet who has been at the forefront of Rabies Free Pakistan's project, said RFP has vaccinated over 30,000 dogs and sterilized over 7,000 since 2018. "This has to speed up because there are an estimated 500,000 homeless dogs in Karachi alone. A single female dog produces 8-10 puppies a year. As a result, thousands of new dogs are born, and we must reduce their population by humane means that we are practicing," he added.
Zain Mustafa, President SPAR (Society for the Protection of Animal Rights), added that it is inhumane to kill innocent dogs. In addition, he demonstrated that no data has ever shown it to reduce dog population in the long run.
"Dogs are intelligent and sensitive creatures and can be man's best friend. They know when a person is angry, upset, or hurtful. The more aggression people show towards dogs, the more reactive the dog becomes. Humans and animals must learn to live in harmony. Love begets love, and animals know that too. Do not hurt them, and they will not hurt you," he added.
Moreover, experts shared their advice to the community if they came across a dog bite case. Furthermore, they added that if a dog bites, immediately wash the wound with soap and water for ten minutes, apply antiseptic ointment and cover loosely with clean gauze.
"Home remedies can be dangerous. Go to the nearest hospital that is equipped with the vaccine and has professionals to take care of dog bite cases."