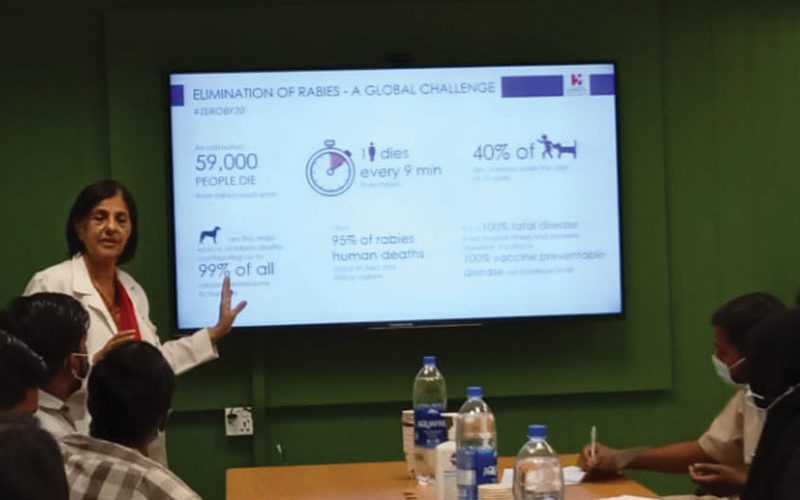 Indus Hospital & Health Network conducted a three-day Postexposure Prophylaxis (PEP) workshop for the doctors and nurses of the Engro Corporation. The training sessions took place at the Indus Hospital, Korangi Campus, from November 29 – December 1, 2021. Dr. Naseem Salahuddin, Head of Infectious Department, Indus Hospital & Health Network, and Muhammad Aftab Gohar, Manager Rabies Prevention & Training Center, conducted these sessions.
The Engro Corporation nominated four trainees who received lectures, participated in interactive sessions, and discussed complex case studies. The participants took part in a hands-on training exercise, which was then followed by a post-workshop assessment test. The trainers provided the trainees with the latest WHO guidelines on Rabies PEP as well as publications, videos, and other educational material for awareness activities for both healthcare providers and the general public.
We are hopeful that the training will help save many lives and control rabies!