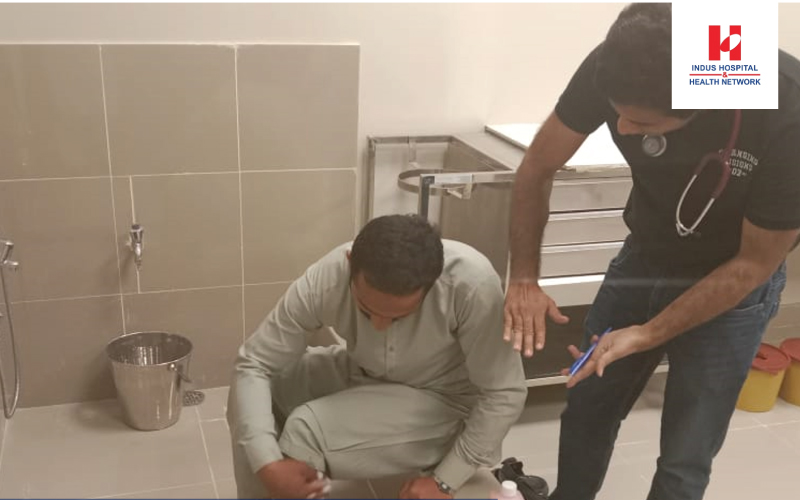 Indus Hospital & Health Network (IHHN) launched a Rabies Clinic at the Recep Tayyab Erdogan Hospital, (RTEH) Muzaffargarh, operational 24 hours a day. The dog bite vaccine will be provided free of cost and awareness campaigns will be held to educate the public, which comes as a relief to a city with daily reports of dog bites, several of which have led to fatalities.
The Clinic, currently running in its first phase, will treat victims of dog bites and vaccinate the canines. It will eventually cover the vaccination and treatment for bites of all predatory animals.
Dr. Irfan Javed, Head of Campus, inaugurated the Rabies Clinic at Recep Tayyip Erdogan Hospital. He said, "People living in villages do not take dog bites seriously and use household tips, which can cause serious harm to the infected person, and most people die. With this 24 hour clinic, we will be able to help patients in time to save them from acquiring severe infections and fatalties."
IHHN's Efforts to Eradicate Rabies
Pakistan ranks among the three worst rabies epidemic countries in the world, and IHHN has pledged to make the country rabies-free. Since 2008, IHHN's state-of-the-art Rabies Prevention and Training Center at the Korangi Campus has treated over 50,000 patients infected with Rabies, with some of the leading experts in the field taking an active role in eradicating this deadly disease and making Pakistan Rabies free.
Rabies Free Pakistan is a joint venture of Getz Pharma Private Limited and Indus Hospital & Health Network (IHHN). It was established with the objective of eliminating Rabies from Pakistan. RFP project, an initiative of Getz Pharma and IHHN, was inaugurated in 2018. It is geared toward eradicating Rabies from Pakistan by 2030 (Zero by 30) using the One Health Approach. Rabies Free Pakistan team has achieved various milestones in the fight against Rabies after successfully scaling up project operations. It has vaccinated more than 30,000 dogs and neutered around 7,000 dogs since 2018.