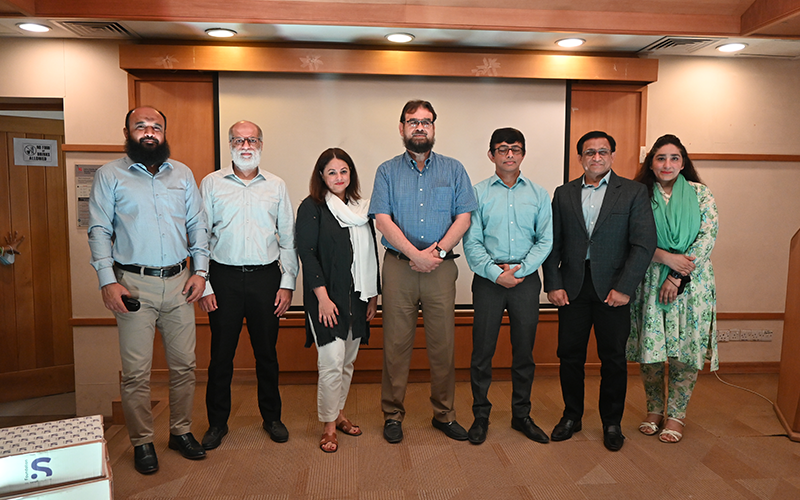 Sanofi is an innovative global healthcare company, driven by one purpose: chasing the miracles of science to improve people's lives. Their team, across over 100 countries, is dedicated to transforming the practice of medicine by working to turn the impossible into the possible. Sanofi provides potentially life-changing treatment options and life-saving vaccine protection to millions of people globally, while putting sustainability and social responsibility at the center of their ambitions. Foundation S -The Sanofi Collective is the philanthropic engine of Sanofi aiming to improve the lives of vulnerable and displaced populations by catalyzing community–based solutions and expanding access to medicines. To do this, Foundation S has committed to four priority areas, including Childhood Cancer, Climate Action and Health Resilience, and Humanitarian Aid and Medicine Donations.
Following the devastating floods in Pakistan, which has left 1/3rd of the country submerged and caused nation-wide destruction and health emergencies, Indus Hospital & Health Network (IHHN) and Sanofi have collaborated to provide life-saving medication to thousands of flood victims. Sanofi's Philanthropic arm, Foundation S, has donated their flagship product – Flagyl – worth PKR 245 Million (1,100,000 Euros), to IHHN. This most crucial antibiotic medication will help treat approximately 550,000 patients at IHHN's Flood Relief Medical Units.
This landmark collaboration between IHHN and Sanofi was recognized at a ceremony held at the Indus Hospital, Korangi Campus, Karachi on Thursday, November 10, 2022. Senior management of IHHN and Sanofi, along with members of the media fraternity were in attendance. Speaking at the ceremony, Mr. Shakeel Mahpara, Head of Human Resources, Sanofi, commented
"WHO estimates that 8 million people need essential health assistance, despite receding flood waters. At Sanofi, we want to do our best to help the victims of flash floods and so Sanofi is proud to be donating its top-notch antibiotics to IHHN".
Dr. Abdul Bari Khan, CEO, IHHN, remarked "this is such a huge crisis that it will take years to rebuild. This is not just the responsibility of one sector. Until we all come together, we will not be able to remedy the situation. We (IHHN) are proud to partner with Sanofi to deliver life-saving medication to those in desperate need."
We are sure that this landmark partnership with a dignified organization such as Sanofi will be fruitful for IHHN and its noble cause