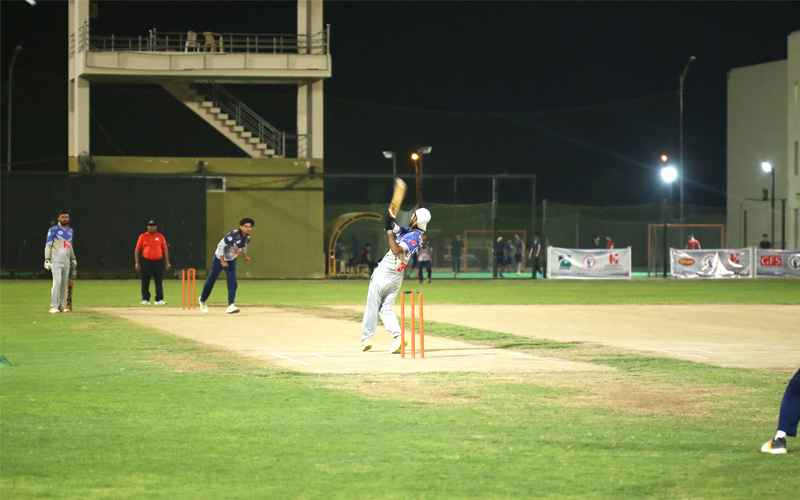 Indus Hospital & Health Network (IHHN) hosted this year's second IHHN Corporate Cricket Championship to raise awareness and funds for the treatment of children with cancer.
In Pakistan, about 8,000 children are diagnosed with cancer every year. However, many go untreated due to lack of awareness about Pediatric cancer, inability to afford treatment and lack of access to quality medical care. As the Nation's largest healthcare network, IHHN is working on all fronts to remove these barriers and provide these deserving souls with a second chance at life.
The annual Cricket Championship provides an ideal opportunity for corporate entities and institutions to come forward and support this noble mission while engaging in an exciting sporting event. Several organizations stepped up to support the two-day event held in Karachi, Lahore, and Islamabad. In addition to providing sponsorship for the event, Shan Foods, GSF Builders and Developers (GFS), TATA Pakistan, UBL Ameen, ABL Funds, Siemens Pakistan, Digital Apparel also participated in the tournament held at the Moin Khan Academy in Karachi.
The event was well attended by the leadership of IHHN and celebrity ambassadors of IHHN- Hira and Mani.
This thrilling match held in Karachi helped bring together the corporate community to join hands to support IHHN and its initiatives to provide free-of-cost quality healthcare to the people of Pakistan. All proceeds from the Corporate Cricket Championship will be utilised towards funding the treatment for IHHN's childhood cancer patients.
Karachi Match Summary:
Semi-Final 1: Indus Hospital & Health Network vs. UBL Ameen | Won by: Indus Hospital & Health Network
Semi-Final 2: Shan Foods vs. GFS Builders & Developers |  Won by: GFS Builders & Developers
Final: GFS Builders & Developers vs Indus Hospital & Health Network | Won by: GFS Builders & Developers