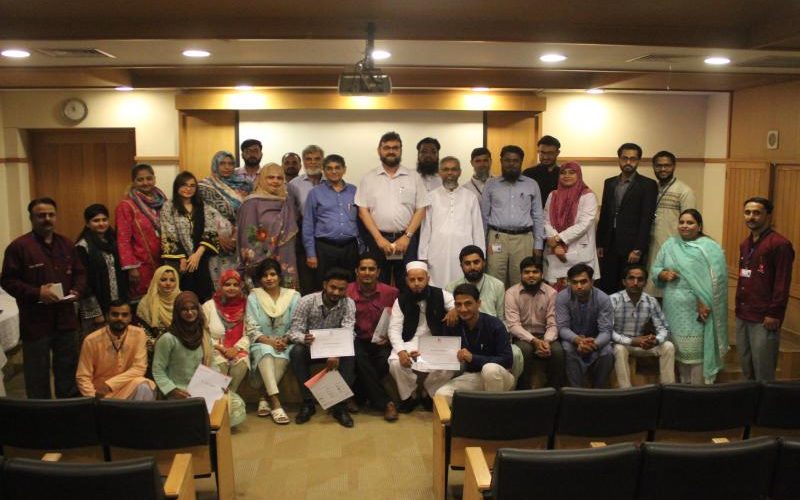 The second cohort of the one-year Diploma in Infection Control graduated on July 12, 2019. The one of its kind program, where students could attend the program in-class or online, was initiated by the Infection Control Department at Indus Hospital in 2017.
The program aimed to train healthcare professionals to lead and implement a comprehensive infection prevention and control strategies in integrated healthcare facilities.
This year the program was simultaneously conducted at Indus Hospital, Korangi Campus in Karachi and at Indus Hospital, Manawan Campus in Lahore, and only male and female staff nurses participated in the course.
A total of 45 students, out of which 12 nurses in Karachi and 33 nurses in Lahore, received their Diplomas at the two ceremonies held in both cities. Dr. Abdul Bari Khan, CEO, Indus Health Network, presented the certificates in Karachi and Dr. Khalid Mehmood, Director, Hepatitis and Infection Control presented at TIH Manawan Campus, Lahore.
With a vision to provide free of cost quality healthcare for all, Indus Health Network also aims to empower healthcare professionals with knowledge and training that is essential in providing premium quality medical care in the healthcare facilities they work at.