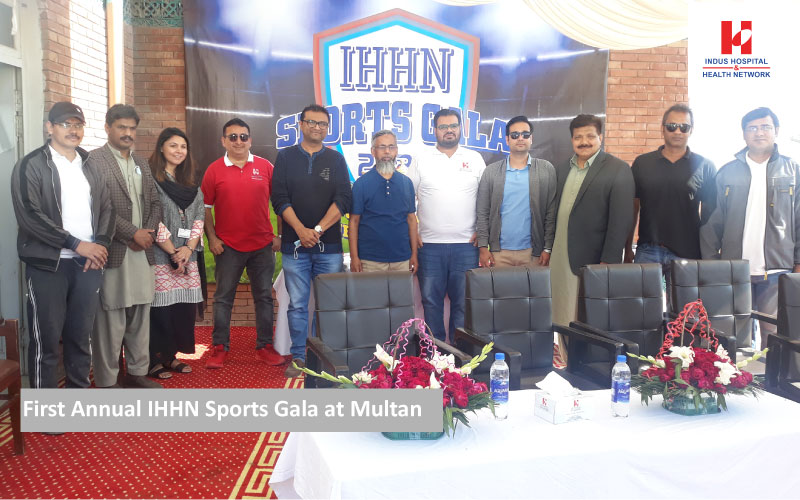 February 2022:
The Excitement begins as the department of Human Resources (HR) organized the Sports Gala under the umbrella of Employee Engagement activity. The Indus Super League (ISL) is an annual event that takes place throughout Pakistan at several Indus Institutes. The tournament took place over a week of festivities.
Fourteen teams from Recep Tayyip Erdogan Hospital (RTEH), Muzaffargarh, and Multan Institute of Kidney Diseases (MIKD) participated in the tournament.
On the last day of the tournament, the first semi-final was played between MIKD's administration team, "Shair Dils," and RTEH's team Cardiology department team, "Challengers." In a thrilling six-over match, the Challengers scored 75 runs, which the Shair Dils could not match, as they made 71 runs, losing by four runs.
In the second semi-final, MIKD's Reception team, the "Dominators," competed against RTEH's finance team. The Dominators could not meet the required 120 runs scored by the Finance team and piled up only 36 runs in their allotted overs.
In the final eight-over match between the Finance team and Challengers, the Finance team set a target of 86 runs. Cardiology Challengers chased the target in 6.1 overs and won the title of IHHN Sports Gala, ISL – Multan.
The Closing Ceremony
The winning team was awarded a first prize trophy at a grand ceremony held at the conclusion of the tournament.
From the Cardiology Challengers, Muhammad Junaid received the player of the series while Muhammad Rehan, from the Cardiology Challenger, was declared Man of the Match. Medals were also given to all the players of both teams.
Trophies, Shields, and certificates were given to the tournament players, management committee, and volunteers by the distinguished guests. The Chief guests consisted of Dr. Muhammad Shamvil Ashraf, Executive Director,  Medical Services, IHHN; Anees Abdul Aziz, Head of HR, IHHN, Sunil Inayat Ali, Senior Manager, HR, IHHN; Umair Abbasi, Senior HR Business Partner, IHHN; and Shumaila Abid, Assistant Manager, HR.
Guest commentator Amyn Gilani, who came from the Korangi Campus, Karachi, kept players' emotions alive with his commentary in the final match. His humorous style continued to make the atmosphere pleasant throughout the games.