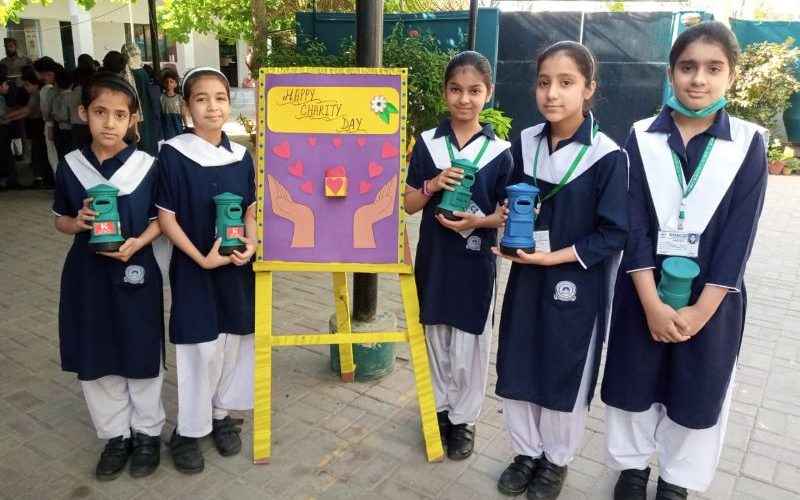 Indus Hospital & Health Network is proud to call the students of DHACSS Beach View Campus valued supporters. They collected funds in their Indus Tarbiyat money boxes and collectively handed it over for the benefit of the patients treated at IHHN.
Dr. Abdul Bari Khan, President of IHHN, visited the school on April 14, 2023, the same day the Indus Tarbiyat collection activity took place. He gave an inspiring speech to the students urging them to work hard, have faith in the Almighty (SAW) and to always place a special the betterment of the underserved and underprivileged in all their endeavors in life.
The students shared heartwarming stories of saving money from their personal allowances as well as fundraising at home and in their own communities. Some students even made their own tarbiyat saving boxes and happily showed them off during the collection activity.
Indus Hospital and Health Network is grateful to the students of DHACSS Beach view Campus for their contribution towards IHHN's noble cause; together they are helping IHHN to better the health of countless underserved communities across Pakistan.