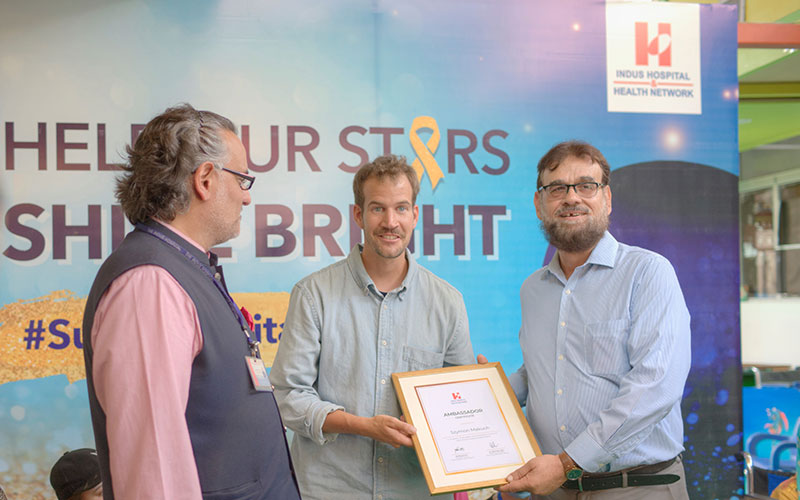 Szymon Makuch, the Polish ultra-distance runner, was awarded with the IHHN Ambassador Certificate by Dr. Abdul Bari Khan, CEO, IHHN, and Mr. Mashhood Rizvi, Executive Director, Communication & Resource Development Directorate, IHHN.
Szymon Makuch specializes in extreme runs for charity. He has run several ultra-distance treks through his Run for Emotion initiative in order to help raise funds for various patients. Recently he completed the 1000 kilometers approx. KarakoRUN2022 through the Hindukush, the Karakorum, and the Himalayas to raise funds for treatment for children with cancer at IHHN and Herosi Foundation. Upon completing this marathon, Szymon traveled to Karachi to meet Indus Hospital & Health Network's childhood cancer patients.
KarakoRUN2022 marks Szymon's fourth and most extreme run so far.  The run, which spanned almost 20 days in North Western Pakistan's most difficult terrains, provides a modest emulation of the burdensome journey childhood cancer patients experience.