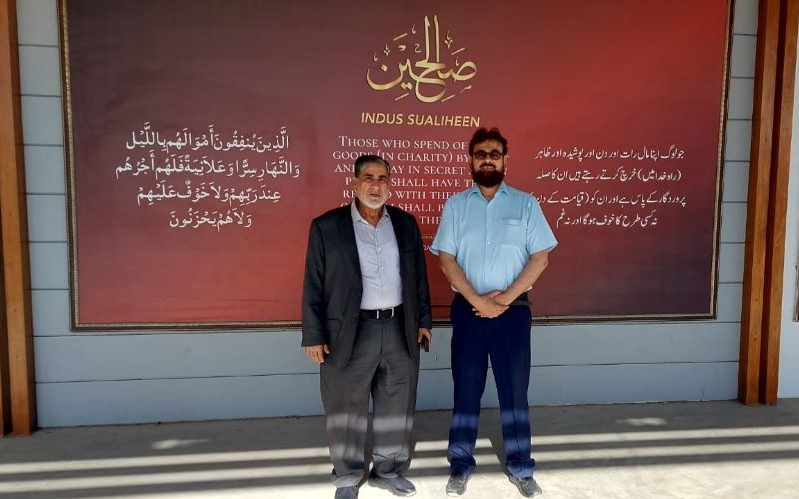 Mr. Tariq Ullah Sufi, Chief Executive, Sufi Banaspati & Cooking Oil, visited Indus Hospital, Korangi Campus, Karachi, on April 5, 2023. Dr. Abdul Bari Khan, President of Indus Hospital and Health Network (IHHN), received him.
During his visit, Mr. Sufi toured the expansion site where the New Hospital Building is under construction and the Indus Hospital Blood Center in the New Building. Mr. Sufi was also given a briefing on IHHN's mission of providing free-of-cost quality healthcare to all patients in need for the pleasure of the Almighty (SAW). IHHN has been upholding this mission since its inception fifteen years ago and currently serves over 500,000 patients nationwide every month.
The demand for affordable healthcare has been skyrocketing daily and is expected to increase further in the current economic decline. In the past three years, IHHN has experienced a 42% increase in patient service load, resulting in over-stretched resources and long waiting times. To cater to the needs of all, IHHN is constructing a state-of-the-art New Hospital Building equipped with 1350 beds and a dedicated, competent healthcare workforce.
Impressed by the scale of the New Hospital Building, IHHN's quality of services, and its remarkable mission of providing excellence in healthcare for all, Mr. Sufi pledged to become a Gold Member and aid in the completion of the New Hospital Building, which will be Pakistan's largest hospital in the private sector upon completion.
Indus Hospital and Health Network is incredibly grateful for the support of donors like Mr. Tariq Ullah Sufi, whose generosity and compassion will help relieve the suffering of countless underserved communities across Pakistan.